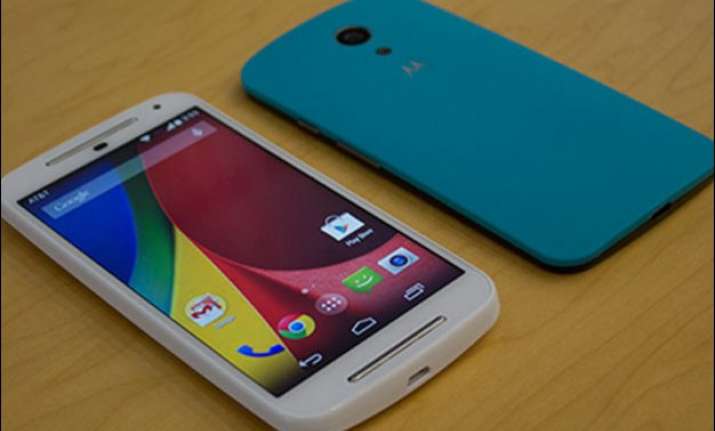 New Delhi: US-based technology major Motorola Mobility, which was recently acquired by Lenovo, on Tuesday launched the next generation of the Moto G smartphone at a price of Rs.11,999 in an exclusive partnership with Flipkart.
According to the company, the smartphone is one of their highest-selling products, especially online.
The new device, which will be water resistant, will run on a Qualcomm Snapdragon 410 quad-core processor and will have 4G LTE support. The phone will come with a 13-megapixel rear camera and a 5-megapixel front shooter.
The phone, which will run on Android Lollipop, will draw its power from a 2,470 mAH battery.