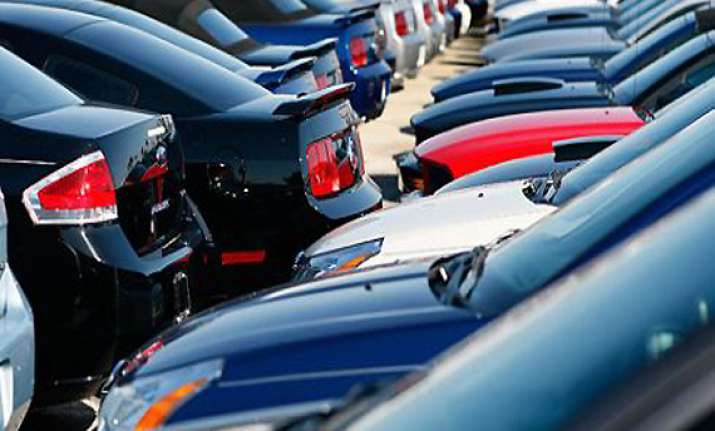 New Delhi, Apr 1:
Owners of cars, commercial vehicles and two-wheelers will have to pay more towards insurance with enhanced motor insurance rates coming into effect from today.
The premium rates for third party motor insurance in certain cases will go up by as much as 40 per cent from April 1, 2012, as per the notification of the Insurance Regulatory and Development Authority (IRDA).
The IRDA had earlier announced that the new rates of third party motor insurance premium would be revised at the end of every fiscal year.
Third-party insurance cover protects the vehicle owner from any financial liability, in case of damage to life or property in an accident to the third person.
As per the new rates, private car owners would have to pay premium depending on the size of the vehicles. The hike would be in the range of 6-40 per cent.
Owners of cars up to 1,000 cc engine capacity will have to shell out a third party premium of Rs 784. It would be Rs 925 for cars with engine capacity of above 1,000 cc and up to 1,500 cc. For cars exceeding 1,500 cc, the premium rate will be Rs 2,853 per year.
The IRDA also notified the enhanced premium rates for vehicles such as trailers, four-wheeler passenger carriages (depending on their engine capacity and seating capability), motorised two-and three-wheeler vehicles for carrying passenger for hire among others.
The IRDA has also asked the insurers to "ensure that motor third party insurance is made available at their underwriting offices".
Earlier in December, the insurance regulator had decided to scrap the common pool used by insurers to settle accident claims.
The pool was formed in early 2007 to ensure availability of third-party cover for commercial vehicles that had been refused third-party insurance.
The major public and private sector insurance players have been demanding abolition of the third party insurance pool, arguing that the arrangement for sharing claims was denting their profits.