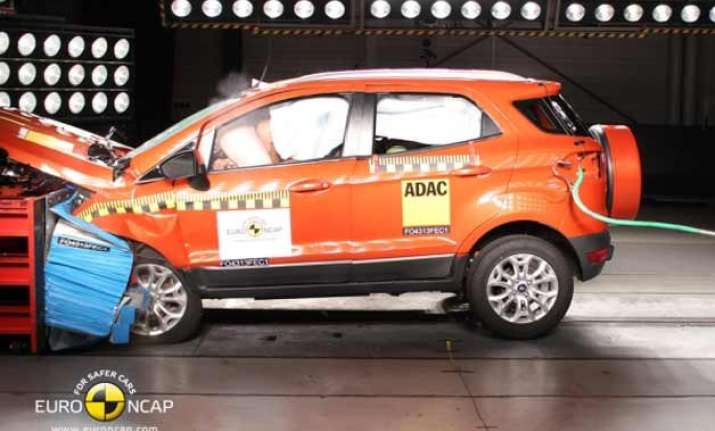 In the present auto world, SUVs are one of the most opted cars as compared to others in the segment.
People usually go for these rough cars due to their durability and performance and of course, the stylish appeal.
These off-road vehicles these days, more or less, have become the way of life. More and more cars makers are coming up with a new vehicle in the same segment and that too with the competitive price tag.
One of the significant attributes of these bulky vehicles is their safety aspect, which is strong in comparison to hatchbacks and sedan counterparts.
 
So are these cars really or safe or it's just a myth? Let's have a quick look at these cars being put to safety test and what are the results.
Ford EcoSport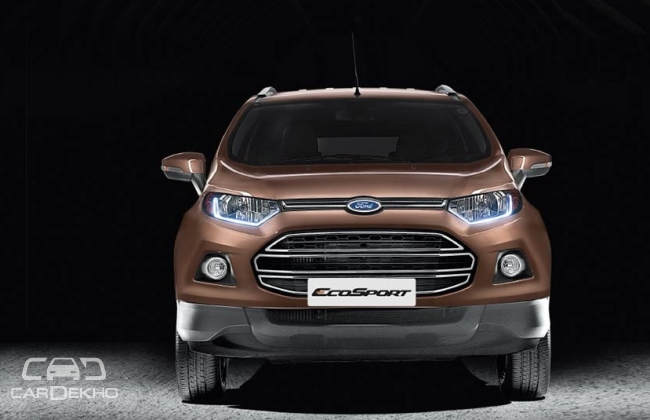 EcoSport from Ford is now an established name. The car is known for delivering amazing performance on road. Recently, the facelifted version of the SUV was launched in the market at the sticker price of INR 6.79 lac with updated engine.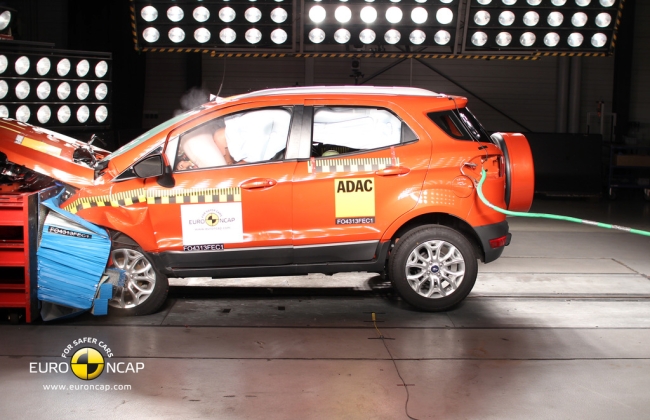 Mechanically, Ford EcoSport is powered by 1.5 litre TDCi mill that can generate power output of 100 PS and maximum torque of 205 Nm.
On the other hand, it gets 1.0-litre petrol mill that can produce the power of 125 PS and 1.5-litre powertrain with 112 PS. Built from high-strength steel, Ford EcoSport in terms of safety has been given 4-star rating by Euro NCAP.
Hyundai Creta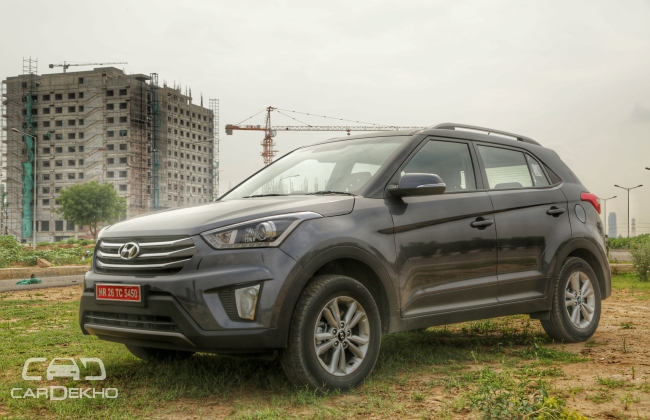 Next comes the Creta from Hyundai, the vehicle is much appreciated by the Indian masses and has crossed the figure of over 90,000 advance bookings.
The car works on 1.6-litre VTVT mill which is shared from Verna, it can produce the power of 121 bhp and peak torque of 151 Nm.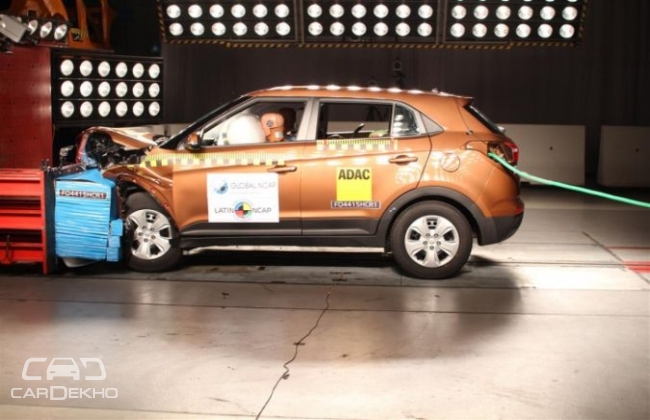 On the safety front, the car has been built on new 'hive' body structure that signifies rigidity and comes with dual airbags.
The vehicle has scored 4-star rating in Latin NCAP. It scored 28.87 out of 49.00 for child protection, 15.57 out of 17.00 in adult occupant protection.
Mahindra Scorpio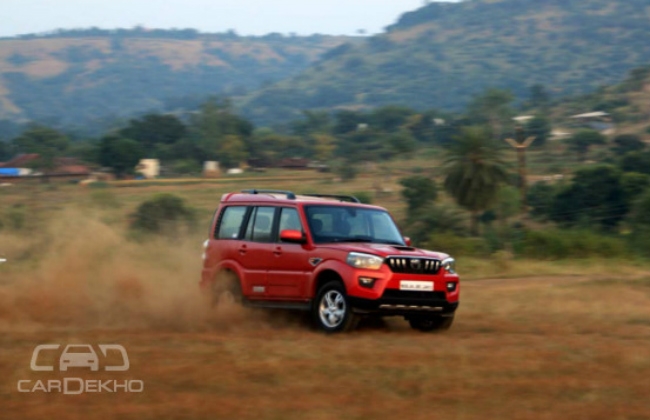 One of the well-built and popular SUVs we have seen in past decade, is the Scorpio from Mahindra.
The vehicle is known for its masculine appeal and the masses often go for the vehicle due to its toughness, reliability and last but not the least, drivability.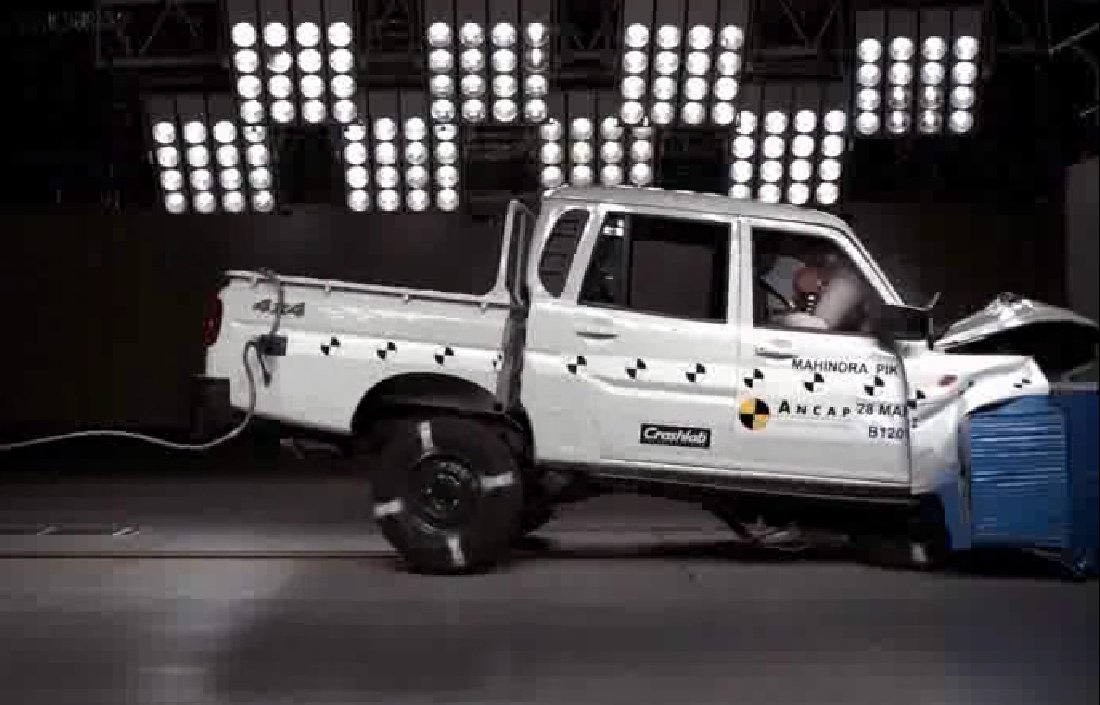 Under the bonnet, Mahindra Scorpio is powered by the 2179cc mHawk diesel mill that can produce a power output of 120 bhp and peak torque of 280 Nm.
The SUV delivers appreciable mileage figure of 15.4 kmpl. While on the other hand, its base variant is powered by m2DICR powertrain that generates power of 75bhp and peak torque of 200Nm.
The getaway model is built on the same platform and loaded with almost the same number of safety features, one of them being front airbags that helped it score 3 stars in the ANCAP ratings.
Mahindra XUV500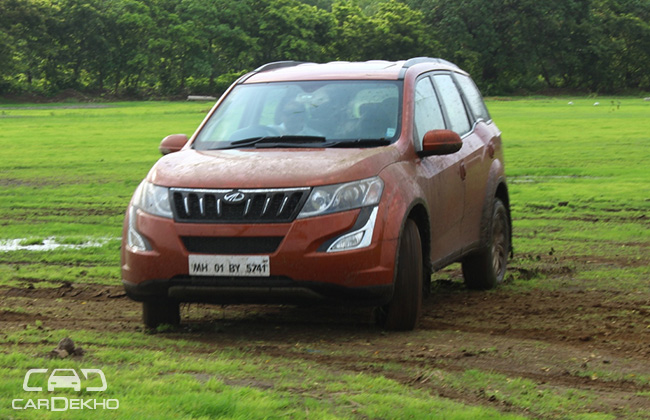 The SUV which helped earned Mahindra a great deal of reputation is none other than else XUV500. The vehicle is quite appealing and has managed to create a strong existence in the premium SUV market.
The recent facelift took the image to a whole new level with lots of upgrades. Mahindra XUV500 is powered by 2.2-litre mHawk mill that can churn out 140 bhp and maximum torque of 330 Nm.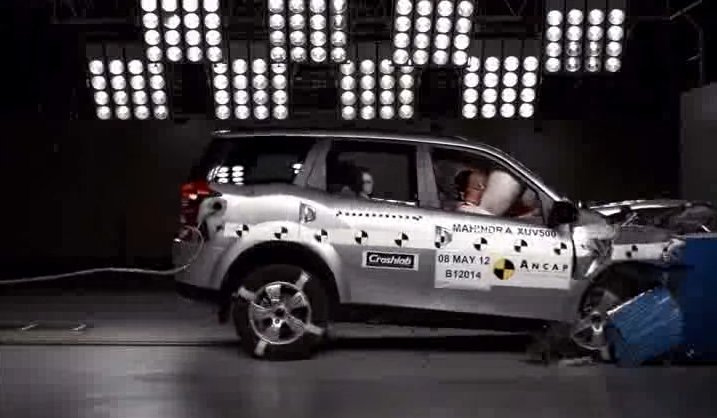 Toughness in its genes, over 30 percent structure of the vehicle is made up of high-tensile steel, which has enable it to score 4-star rating by ANCAP safety.
Hyundai Santa Fe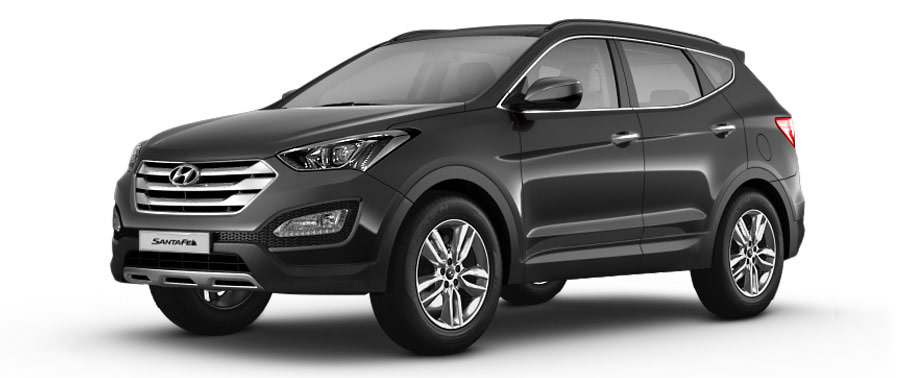 Hyundai Santa Fe is also one of the finest vehicles which have made its strong presence felt in the segment where Ford Endeavour and Toyota Fortuner have been challenging it hard.
A perfect amalgamation of quality and masculinity, the car is powered by 2199cc diesel mill that can generate an output of 194.3 bhp and peak torque of 420.7 Nm.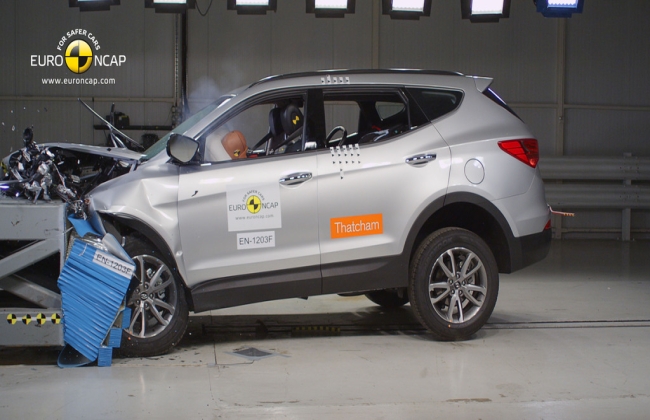 Built on the strong foundation of boron high-strength steel and 7-airbags at rescue, the vehicle grabs a full 5-star rating in Euro NCAP test.