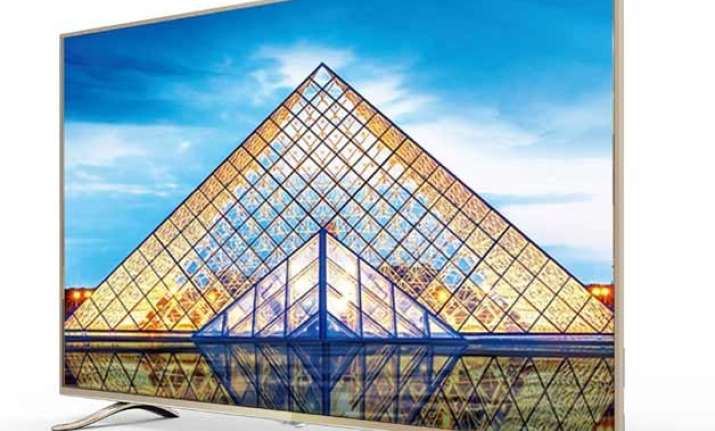 Handset maker Micromax today launched two low priced 4K Ultra High Definition Android televisions in 42-inch and 49-inch display sizes at Rs 39,990 and Rs 49,990, respectively. Micromax has chosen Flipkart as the exclusive distributor of the new TV sets.
The 49-inch 4K TV runs on Android 4.4 and comes with 3840x2160p display panel with 178-degree viewing angles and a metal frame. The television includes three USB ports, two HDMI ports, Ethernet, VGA connector, AV input and Wi-Fi connectivity. It also packs 1GB of RAM, dual-core CPU, 2.5GB of internal storage and a microSD card slot.
Its Smart Somato-sensory remote let users scroll through the menu as an Air Mouse or via voice commands and play pre-loaded motion sensors games, doubling it as game controller. By using the M! Screen feature, users can multitask, customise, share data on a home network via DLNA by pairing their smartphone/tablet with the television.
Rounding off the UHD screen are the box speakers which offers SRS sound system and 5 band equalizer.
42-inch 4K TV, on the other hand, runs on Android 4.2 Jelly Bean, but rest of the features of the television are similar to the 49-inch model, except for an extra HDMI port.