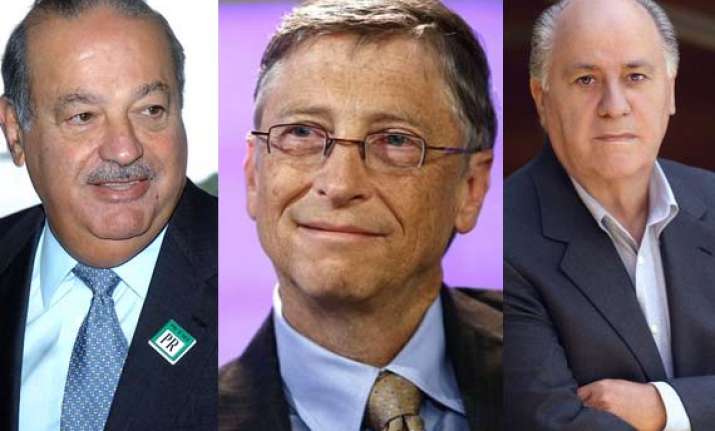 New Delhi: They are uber-rich and live a life that millions of us could only imagine in dreams. They own bigger homes. They drive better cars. They have the best of everything.
A list compiled by Forbes has put Carlos Slim as the world's richest person, followed by Bill Gates. Amancio Ortega of Spanish retailer Zara moves up to No. 3 for the first time. He is the year's biggest gainer, adding $19.5 billion to his fortune in one year. He moves ahead of Warren Buffett, despite the fact that the U.S. investing legend added $9.5 billion to his fortune.
Read on to know about the complete list:
#10: Bernard Arnault

Luxury group LVMH CEO Bernard Arnault is worth a reputed $29 billion.