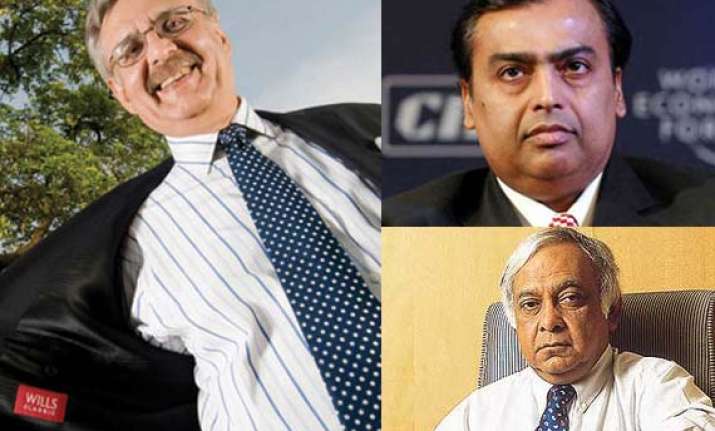 New Delhi, Dec 24: The new normal in the current global economic scenario is beating the odds at any cost. Businesses that have thrived for decades as industry icons are now facing numerous obstacles in order to sustain in competitive markets.
The business environment is changing profoundly and a lot now is dependent on the leadership strategy of the head honchos to drive into the next growth phase. The big question today is not how much you can produce, but how prepared are you for today's complex global economic scenario. Today boards of directors, senior managers, and investors are really eager to know how CEOs handle the ups and downs of running businesses over an extended period.
Harvard Business Review recently released its January-February 2013 edition global study on the 100 best performing CEOs in the world. In that study, ITC chairman YC Deveshwar was ranked as the seventh best performing CEO in the world and first amongst the Indian CEOs featured in the elite list. The results were decided after evaluating how much total shareholder returns had changed over a time period from the CEO's first day in office to 31st August 2012, as well as the overall increase in market capitalisation.
"We wanted this innovation to shine a spotlight on the CEOs worldwide who had created long-term value for their companies, and we wanted to give executives around the world critical benchmarks they could aim for," the HBR said. "During his tenure as chairman over the last 16 years, ITC's has expanded into multiple new businesses such as FMCG, hotels, paperboards and packaging, agri-business and IT," it said.
While judging the CEO performance, the magazine placed several important criterion like how much total shareholder returns had changed over that time period (adjusting for country and industry effects), in addition to the overall increase in market capitalization. India TV Business takes a look top five Indian CEOs that found a place in the rankings.
1. Y.C. Deveshwar
Company: ITC
Industry: Consumer Goods
Tenure1996–
Total Shareholder Return
Country Adjusted 3,308%
Industry Adjusted 1,574%
Market Capitalization Change: + $45 billion