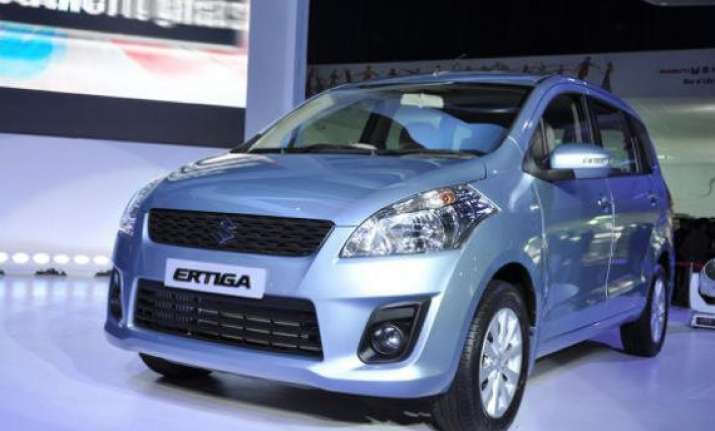 New Delhi, July 9: The country's largest carmaker Maruti Suzuki is understood to have asked 200 contract workers to go on indefinite leave following a cut in diesel engine production at its Manesar plant due to low demand.
Maruti Suzuki has shut the third shift at its diesel engine plant at Manesar, which has an annual capacity of 3,00,000 units, according to sources.     
When contacted a company spokesperson said: "The diesel plant was operating at full capacity. With the continued slowdown in demand, some adjustments have been made at the diesel plant."
Maruti Suzuki shares on Tuesday fell as much as 2 per cent. At 12:47 pm, the stock was down 1.7 per cent at Rs. 1,535, underperforming the BSE Auto Index.     
With the increase in prices of diesel, the demand for diesel cars has tapered off.     
The prolonged slump in the automobile market has resulted in dip in sales. Maruti Suzuki had reported a 12.6 per cent decline in total sales in June at 84,455 units. During the month, its domestic sales declined 7.8 per cent at 77,002 units.     
Maruti Suzuki exports last month were down by 43 per cent to 7,453 units, from 13,066 units in the year-ago period.     
In June, to adjust production according to the demand, the company had shut its two plants in Gurgaon and Manesar for a day, which was followed by a 6-day scheduled maintenance closure during the month.     
Maruti Suzuki has been trying to bounce back after last year's violence at the Manesar plant in which a senior company official was killed. It had locked-out the plant for a month following the incident in July and it had fired at least 500 permanent workers.     
Car sales in India have fallen for the eighth straight month with major firms including Maruti Suzuki, Tata Motors, Toyota and General Motors reporting sales drop in June as economic slowdown and low consumer sentiments continue to affect demand.