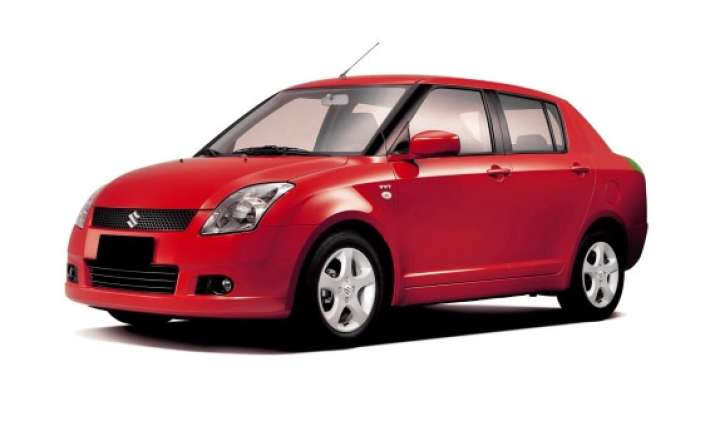 New Delhi, Mar 25:
The country's largest carmaker Maruti Suzuki India (MSI) has increased the prices of its vehicles by up to Rs 17,000 following the hike in excise duty in the Budget.
The increase in prices will affect the company's models ranging from small car M800 to mid-sized sedan SX4.
"There has been an average increase in prices of our vehicles by 1.75 per cent after the Budget," MSI Managing Executive Officer, (Marketing & Sales) Mayank Pareek told PTI.
Under the new pricing the company's best selling model Alto (800 cc) will cost Rs 4,200 to Rs 5,900 more. As per the company's website, it is priced ranging from Rs 2.4 lakh to Rs 3.42 lakh (ex-showroom Delhi).
The price of Alto K10 has been increased by Rs 5,500 to Rs 5,700. It is priced at Rs 3.14 lakh and Rs 3.30 lakh (ex- showroom Delhi).
Another popular model from the company, Wagon R will now be dearer by Rs 6,000 to Rs 7,600. It is priced at Rs 3.47 lakh to Rs 4.37 lakh (ex-showroom Delhi).
MSI's premium hatchback Swift will now cost Rs 7,700 to Rs 11,900 more depending on variants. It is priced between Rs 4.44 lakh and Rs 6.76 lakh (ex-showroom Delhi).
The newly launched Swift Dzire will be more expensive by Rs 8,500 to Rs 12,700. it is priced at Rs 4.8 lakh and Rs 7.51 lakh (ex-showroom Delhi).
Mid-sized sedan SX4 will now cost Rs 9,400 to Rs 17,000 more. It's prices range from Rs 7.11 lakh to Rs 9.39 lakh (ex -showroom Delhi).
In the Budget 2012-13, Finance Minister Pranab Mukherjee raised excise duty to 12 per cent from 10 per cent.