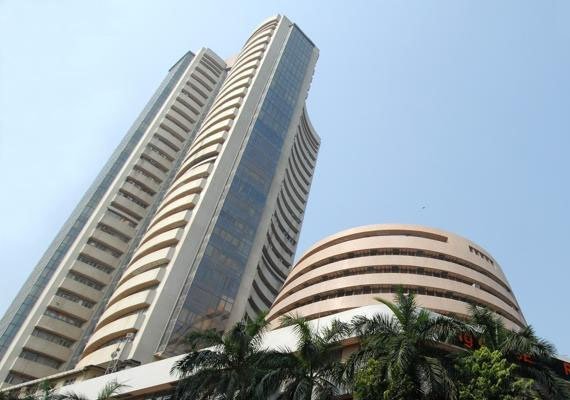 New Delhi: The top eight most valued Indian companies together added Rs. 32,825 crore in their market capitalisation (m-cap) last week, with ICICI Bank and ONGC witnessing the maximum rise in valuation.
Except Infosys and ITC, rest eight companies out of the top 10 Sensex companies saw rise in their m-cap, including TCS, RIL and CIL.
The m-cap of ICICI Bank surged Rs. 8,182.5 crore to Rs. 1,82,434.20 crore, while ONGC added Rs. 5,347.18 crore to Rs. 3,45,214.03 crore.
RIL's valuation moved up by Rs. 4,787.21 crore to Rs. 3,08,241.48 crore, SBI (Rs 4,483.17 crore to Rs. 1,92,791.30 crore), TCS (Rs 4,015.4 crore to Rs. 4,82,904.80 crore), HDFC Bank (Rs 2,704.04 crore to Rs. 2,16,443.98 crore), Sun Pharma (Rs 2,547.46 crore to Rs. 1,67,790.50 crore) and CIL (Rs 757.96 crore to Rs. 2,22,809.75 crore).
On the other hand, the m-cap of Infosys fell by Rs. 2,759.2 crore to Rs. 2,18,542.80 crore and ITC lost Rs. 2,485.44 crore to Rs. 2,79,723.45 crore.
In the ranking of top 10 firms, TCS stood at the top position followed by ONGC, RIL, ITC, CIL, Infosys, HDFC Bank, SBI, ICICI Bank and Sun Pharma.