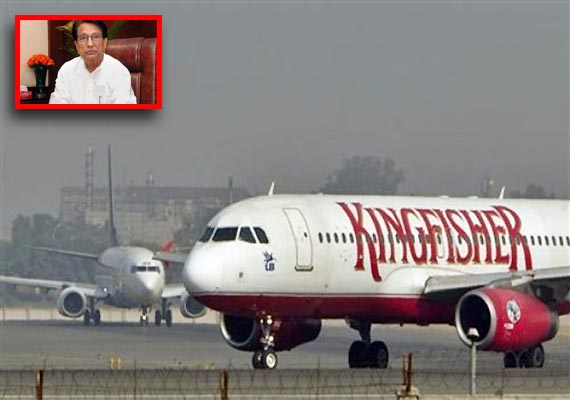 New Delhi, Mar 22: Virtually ruling out closure of debt-laden Kingfisher Airlines (KFA), Civil Aviation Minister Ajit Singh today said promoter Vijay Mallya will have to take call on shutting down the business.
"Rules say that we cannot cancel licenses of an airline as long as it has five planes and certain equity," Singh told private news channel in an interview.  
The Minister said if Kingfisher closed down it would be inconvenient for fliers as well as employees, as "KFA flies to many destinations where no other airline flies, and it also provides employment to many (people)."
"It will be Mallya's call if he wants to remain in business," he said, adding "if passenger safety is jeopardized, KFA can't fly."
Kingfisher Airlines promoter Mallya has met Singh to apprise him of the ailing airline's problems and has also submitted a curtailed summer schedule of about 100 daily flights with 20 aircraft to the Director General of Civil Aviation, starting from March 25.
On the meeting, Singh said that KFA has cut down flights to 100 from 400 and also slashed the number of aircraft it owned, from 64 to 16.
The crisis-hit Kingfisher, which has a total debt of about Rs 7,057 crore and accumulated losses of about Rs 6,000 crore.
Speaking on Air India, Singh said his ministry is holding discussion on the Rs 4,000 crore equity infusion and the final restructuring package would be sent to the Cabinet soon for approval.
The minister also welcomed the easing of external commercial borrowing limit to USD one billion in the Budget, saying that the move came as a major relief to the sector as local banks were getting reluctant to provide working capital to the airlines.
On allowing foreign airlines to pick up stake in domestic aviation companies, Singh said the proposal has been sent to the commerce and industry ministry.
"FDI in civil aviation sector is on the right track," he said adding that control would remain with the Indian company even after hiking FDI.