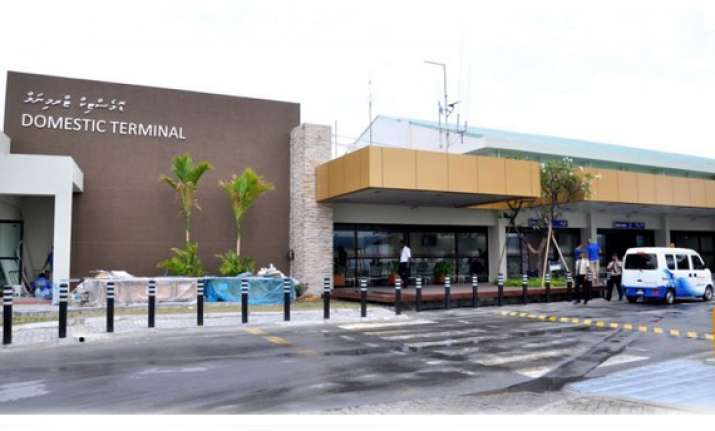 Male, Nov 28: GMR Group on Wednesday said the Maldivian government's decision to scrap the airport development contract awarded to it as "irrational and unlawful".
The Maldives cabinet has decided to terminate the contract given to India's infrastructure major GMR for developing Male Airport and a notice to this effect has been issued to the entity, according to Maldivian President's Press Secretary Masood Imad.
Reacting to the decision, GMR said: "In a unilateral and completely irrational move the Government of Maldives has today issued a notice to the GMR Male International Airport Ltd (GMIAL) intending to take over the possession and control of the Ibrahim Nassir International Airport (INIA) under the pretext that the agreement is void."
The company said that this unlawful and premature notice on the pretext that the concession agreement is void is completely devoid of any locus standi and is therefore being challenged by the company before the competent forums.
"We would also like to inform all that this action by the GoM is in complete disregard of and has been done during the pendency of arbitration proceedings in the designated tribunal in Singapore," GMR said.
The company said it disputes the contention that the concession agreement is void, and added that it has taken all measures to continue operations at the INIA.
"We are therefore taking all measures to ensure the safety of our employees and safeguard our assets. We are confident that the stand of the company will be vindicated in every way," the statement said.
The $500-million project was hanging in balance ever since the regime change in Maldives earlier this year. GMR had had won the contract during the regime of former President Mohamed Nasheed.