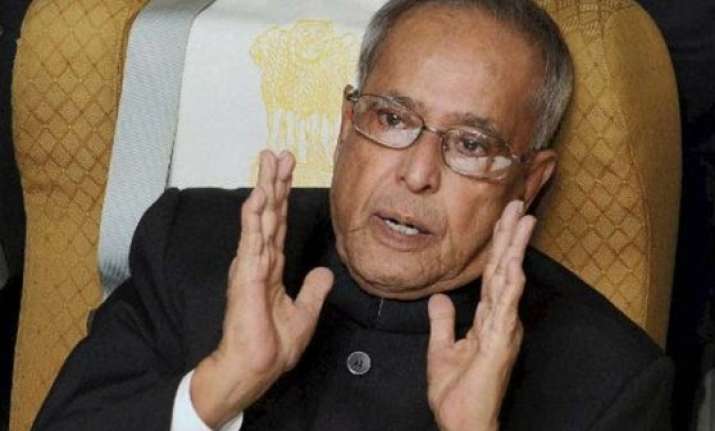 On Board Special Plane: Allaying any concerns of foreign investors about the 'Make in India' policy being 'restrictive', President Pranab Mukherjee unequivocally said India is committed to trade liberalisation.
Talking to reporters on board his special aircraft during his return from a tour of Norway and Finland, Mukherjee on Friday expressed satisfaction over the outcome of his visit to the two Scandinavian countries.
"I found that they have recognised that India has immense potentiality and which is going to be an important investment destination," he said.
The President said that during his visit there were quite a few who enquired about the 'Make in India' and 'Made in India' campaign launched by the government.
"I clearly explained to them that it does not mean that we shall be restrictive. There is no question of diluting our commitment to the international community about the trade liberalisation but at the same time we would like to see that more investments take place in India so that we can skill our workforces," he said.
He said India will be a supplier of work forces to the ageing world as right now 65 per cent of the country's population are below 35 years of age and in the coming years the number will be much more.
"Therefore, compared to any other country our people are young and if we can inject skill in them, properly train them, they will be assist not only to India but to the whole world and this point is well recognised," he said.
About whether any apprehensions were expressed by Finish and Norwegian leaders over tax issues in India, the President smiled and said there was no specific recommendation that you have to do this or you have to do that and the type of information which appeared in the media for instance somebody is going to ask me about Nokia or other things.
"None of them mentioned. Therefore, It is not correct to say that they have any concern on any particular issue," the President said.