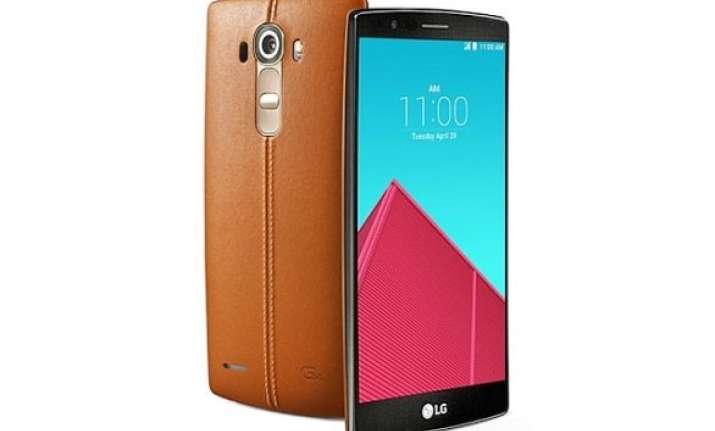 New Delhi: LG G4 was fully revealed well ahead of its scheduled April 28 launch. A work-in-progress microsite for the G4 was discovered this weekend courtesy of prolific leaker Evan Blass, and contained within are dozens of official renders of the new smartphone.
LG G4 sports a Slim Arc Design. It allows smartphone to feel naturally in hand despite sporting a massive 5.5" display. Its looks resemble to the G Flex 2 in style.
The device sports the 5.5" QHD IPS quantum display and the new handset combines rich color reproduction with energy efficiency to match.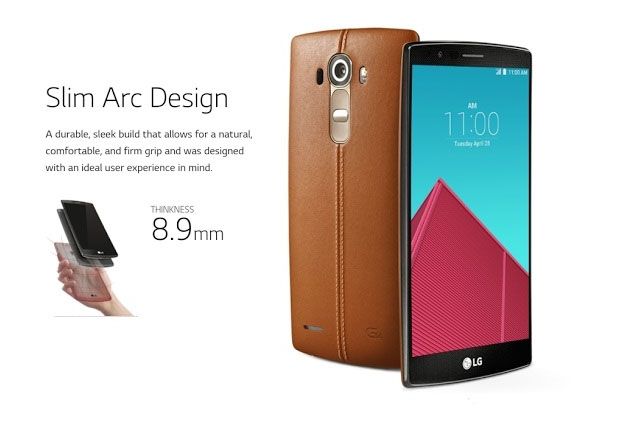 LG G4 offers interchangeable back plates that allow specialized backings like various leather options. The Korean giant's flagship smartphone will also be available with plastic back cover. Sporting squarish texture, the latter will be available in dark gray, white, and gold.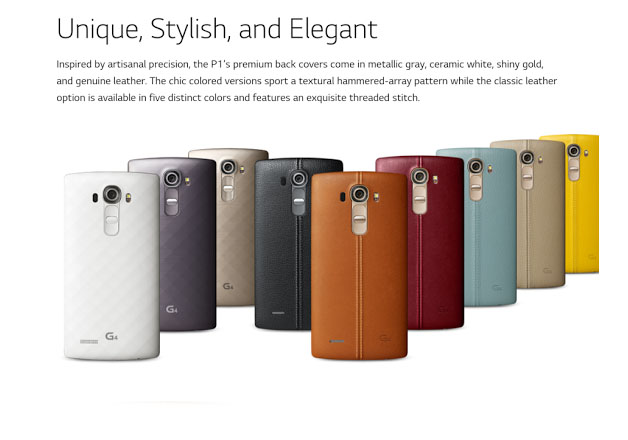 The phone measures 149.1mm x 75.3mm x 8.9mm - roughly the same form as the G3, with just a hair more width and almost three millimeters extra on height. LG's optional Quick Circle cover returns, as well, with a cutout to display part of the screen when closed.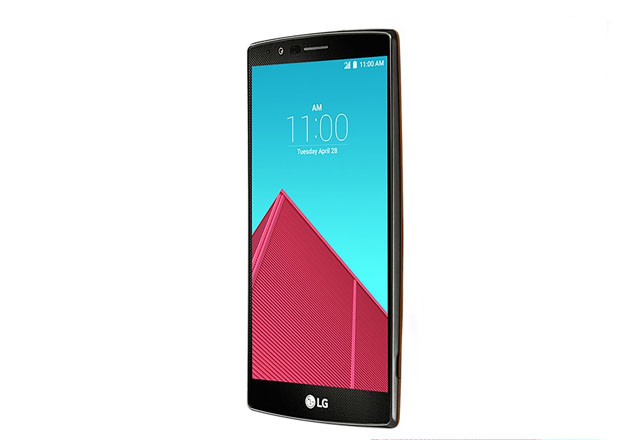 The device will sport a 16-megapixel, f/1.8 camera, with laser autofocus and an infrared color spectrum analyzer for more accurate color reproduction, according to the site. There will also be a full-manual shooting mode, which gives users full liberty to play with shutter speed, OIS, brightness, image quality (raw/ jpeg), White Balance and more . It will also feature a 'Normal' and 'Simple' camera mode, both of which are yet to be detailed.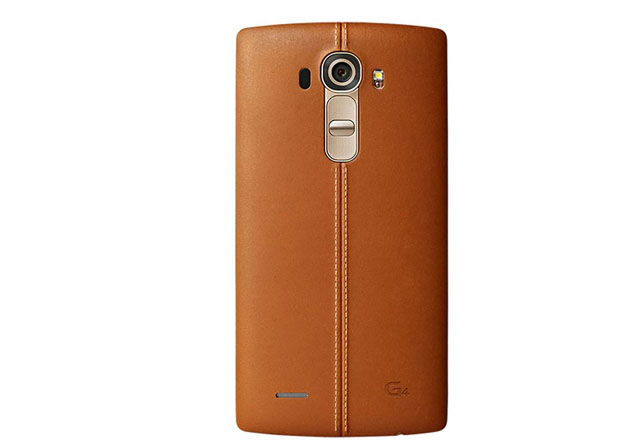 It will come with microSD card slot and a replaceable 3,000mAh battery, and a microSD card slot.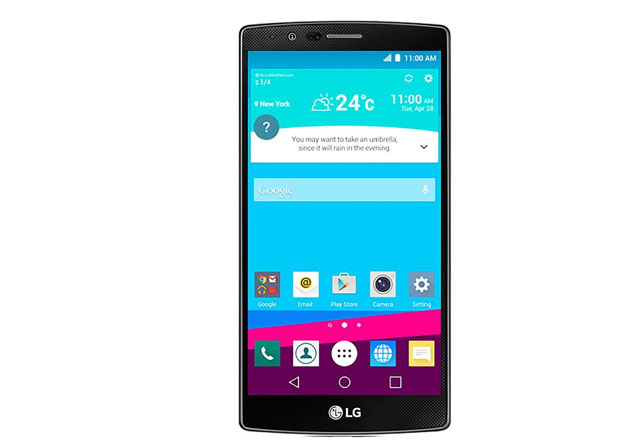 The device is likely to come with Android 5.0 Lollipop by the time it hits the shelves.