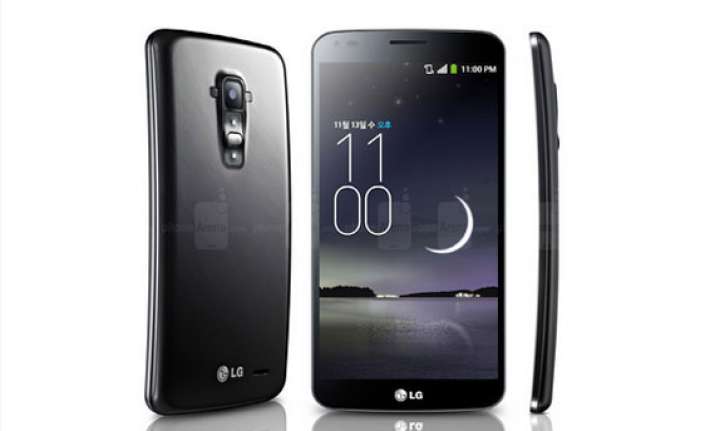 New Delhi: The LG G Flex smartphone is now available at online retailer Snapdeal.com for Rs 69,990. The website says the product will be dispatched in 15 business days.
The smartphone comes with a 6-inch 720p display and is powered by a 2.26 GHz Quad-Core Qualcomm Snapdragon 800 processor. It offers 2 GB RAM which is coupled with 32 GB internal memory.
The phone's display is slightly curved from the top to bottom. The company claims the 6-inch display on the G Flex is the world's largest Plastic OLED (POLED) display developed and mass produced specifically for smartphones.
The device comes with 2GB of RAM. It offers a 13 megapixel camera and has rear-mounted control buttons like the ones on the LG G2.
The phone also comes with a 3500 mAh curved battery, which the company says reduces the physical stress on the battery pack when in the curved form and provides better stability and performance.