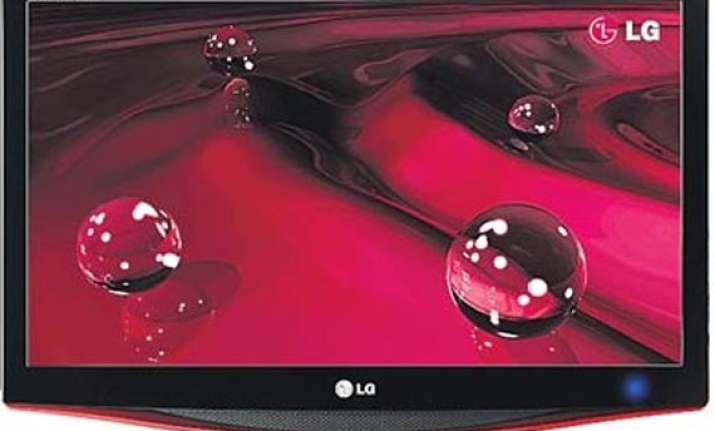 Hyderabad, June 23 :  Consumer goods maker LG Electronics India Private Ltd (LGEIL) aimed at achieving 42 percent market share in the monitor market in India by the year end, said a top executive of the company. 
According to Y V Varma, chief operating officer,LGEIL, the current share of the company in the segment is above 33 percent while south India contributes 40 percent to the company's overall sales of monitors.

Varma said LG was going to re-enter the laptop market after a gap of two-and-a-half years. 
"The launch of new range of monitor series has set a benchmark and we expect good response within the next quarter.  Presently, we have 33.7 percent standalone monitor market share and we target to achieve 42 per cent by the end of 2011," Varma told reporters here on the sidelines of the launch of world's slimmest 3D cinema monitor and IPS monitor in Andhra Pradesh market.

Informing that the monitor market in India is at 5.8 million in quantity and LG is looking for the addressable market of 3.2 million, Varma said, "We focus to achieve 1.1 million this year and in terms of value we aim to achieve revenues of Rs 850 crore from IT products this year". 
Replying to a question, Varma said the company would focus more on the sale of B2B products this year.  The current revenue from B2B is between Rs 500 to Rs 600 crore and this year the LG is expecting a growth of 30 to 35 per cent, he said.

He said the LG would re-enter the laptop market this year with its offering of 3D-enabled laptops and the company  would be phasing out all its LCD models and bring in LED monitors. PTI