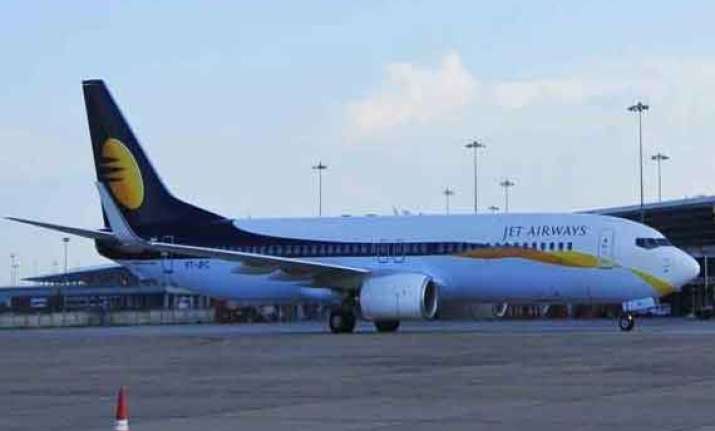 Mumbai: Jet Airways today announced expansion of its code-sharing agreement with Etihad Airways to various destinations across the globe.
The expansion will also enhance the position of Jet Airways' hub in Mumbai and Delhi with convenient mid-point option for traffic flowing between the Gulf, Middle East, Europe, America and Asia, Jet said.
"We are pleased to have expanded our codeshare partnership with Etihad Airways as it will further strengthen the global network of both airlines and provide increased benefits to all our guests," Jet Airways senior vice president (commercial), Gaurang Shetty, said.
The airline said the new code share flights are available for sale with immediate effect.
The new code-sharing agreement will help passengers travelling from the country to connect onto Jet Airways codeshare flights on the Etihad network via Abu Dhabi to
European destinations including, Amsterdam, Brussels, Dusseldorf, Frankfurt, Geneva, Manchester, Munich, Paris, Dublin and Milan, the statement added.
The agreement also covers North American destinations such as Chicago, New York (JFK) and Washington as well as Johannesburg and Nairobi on the African continent and Brisbane in Australia via Singapore.
As per the expanded reciprocal agreement, Jet Airways has placed its marketing code (9W) on flights operated by Etihad Airways, between Abu Dhabi and key destinations across cities such as Ahmedabad, Bangalore, Calicut, Chennai, Delhi, Hyderabad, Mumbai, Kochi and Trivandrum.
Etihad Airways has also placed its marketing code (EY) on Jet Airways' flights operated between Abu Dhabi and key destinations in Mumbai, Delhi, Cochin, Bangalore, Hyderabad and Chennai.
The codeshare also enables Etihad guests to access Far East Asian destinations on Jet Airways-operated flights between Mumbai, Delhi, Chennai and Singapore, Hong Kong and Bangkok.