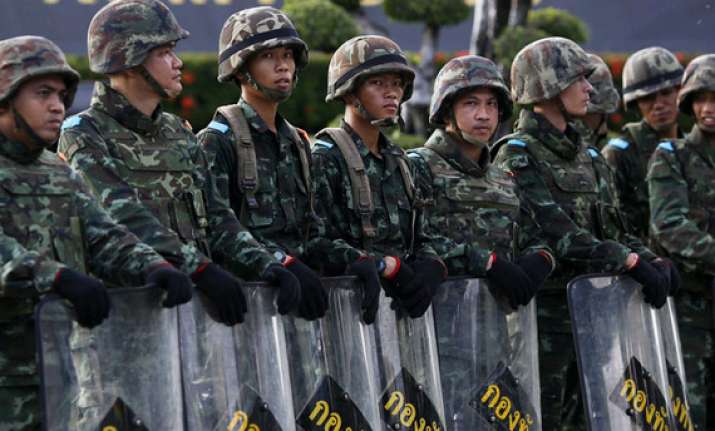 Washington: The US has suspended about $3.5 million in military assistance to Thailand following a coup, the State Department said Friday.
The US is reviewing the rest of the annual direct assistance to Thailand—which totalled $10.5 million in 2013 -- as well as other aid through global and regional programmes, Xinhua quoted State Department spokesperson Marie Harf as saying at a press briefing.
"We are reviewing all programmes to determine other assistance which we may suspend," Harf said.
"We urge the immediate restoration of civilian rule, a return to democracy, and obviously, respect for human rights during this period of uncertainty," she added.
US Secretary of State John Kerry said Thursday he was "disappointed" by the decision of the Thai military to suspend the constitution and take control of the government after a long period of political turmoil.
There was "no justification" for the military coup, Kerry said, calling for the release of senior political leaders of major parties in Thailand, a treaty ally with the US.