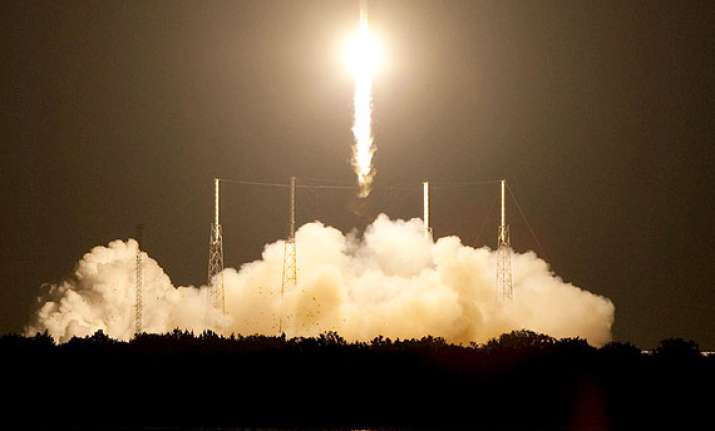 Washington: A commercial spacecraft operated by US space company SpaceX blasted off Friday for its third cargo resupply mission to the International Space Station (ISS), NASA TV showed.
The unmanned Dragon spacecraft was launched aboard a Falcon 9 rocket at 3.25 p.m. EDT (1925 GMT) from the Cape Canaveral Air Force Station in Florida state, Xinhua reported.
"Liftoff!," NASA said in its launch blog. "Dragon is on the way to the International Space Station!"
The spacecraft carried nearly 5,000 pounds of supplies and payloads, including materials to support more than 150 scientific experiments this year.