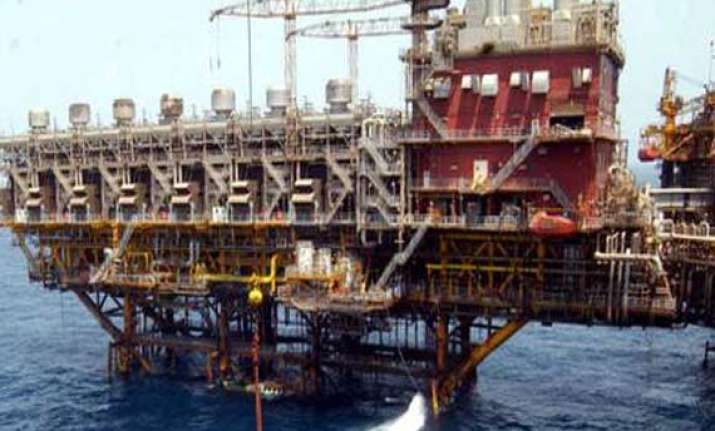 Mumbai: The process of "cement plugging" the leak of high pressure inflammable gas began today, a day after it was reported at an oil rig of state-owned ONGC at Bombay High off the Mumbai coast, even as inclement weather was hampering the operation.
"Situation is totally under control and the leakage was contained yesterday itself," an ONGC spokesperson said, adding that the crisis management team has started the cementing work to plug the source of leak at the rig "Sagar Uday".  He also said that there was no threat of water pollution.  Meanwhile, a defence official said that a ship each from the Navy and the Coast Guard were present in the area to provide any kind of assistance needed.
"The ships are in communication with the personnel (present) on the oil rig," the official said.  After the leak was reported at the rig, off 100-nautical miles yesterday, the ONGC immediately activated safety procedures by shutting down drilling operations and evacuated 42 non-essential staff out of 82 personnel.  ONGC was drilling a side track well from a platform called NS on the Bombay High North field.
ONGC had last night clarified that there was no loss of life or property and there was no blowout as such but only some gas leaked unexpectedly during drilling.