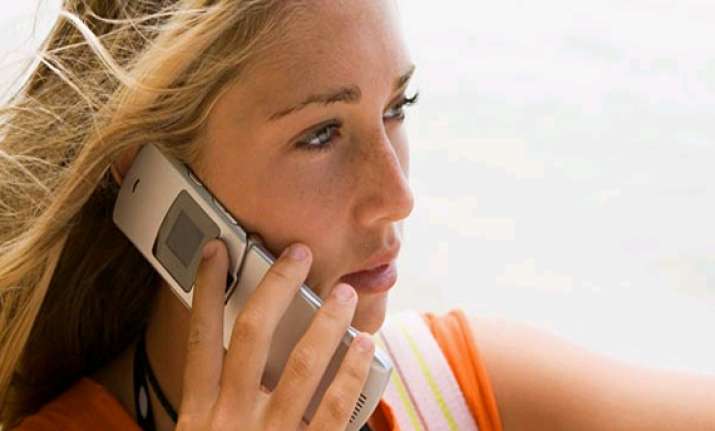 New Delhi: Terming cancer as a detective story, renowned oncologist and Pulitzer award winner Sidharth Mukherjee on Monday said that there is no prevalent evidence that radiations from cellphones and mobile towers cause cancer.
"I think preponderance of evidence shows there is no link," Mukherjee said when asked if there is a link between cancer and EMF radiations from cellphones and mobile tower.
There have been fears among people that radiations from mobile towers cause cancer and have other ill effects on health. 
In a bid to check radiation threat, the government has put guidelines in place which say the specific absorption rate (SAR), a measure of radiation, on mobile phones sold in India should not exceed 1.6 watt/kg averaged over a mass of 1 gram of human tissue. 
Mobile tower radiation norms in India have been set at one-tenth of the level that most countries follow.
A World Health Organisation (WHO) panel had added cellphones to a list of things that are "possibly carcinogenic". 
A carcinogen can be defined as an agent which is directly involved in causing cancer. 
Mukherjee, who has been conferred a Padma Shri award, said he has written to WHO for downgrading the risk of cellphone radiation as a possible carcinogen. He, however, added it that does not mean studies should not be carried out. 
"WHO must downgrade the risk of cellphone radiation as a possible carcinogen. However, that does not mean studies should not be carried on but as of now evidence does not exist pending further investigation," he said. 
The oncologist said if we lump everything into the category of 'potentially carcinogenic', from toxic potatoes to McCarthy's grave, then our scientific language around cancer begins to degenerate. 
On tower radiation, he said there is not too much known about it but studies have shown a largely negative relation.
"Cancer is like a detective story, you solve it using not one piece of evidence but you combine pieces of evidence in order to solve the puzzle," he added. 
Mukherjee, who won a Pulitzer prize for his 2010 book called 'The Emperor of All Maladies: A Biography of Cancer' is already working on his new book. 
"I wouldn't talk much about the book but I am in the middle of writing the next book called the 'History of a Gene' as a twentieth century idea," he said.