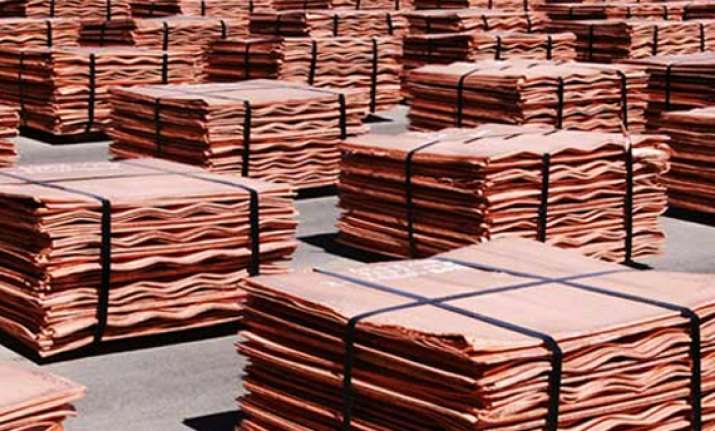 Mumbai: Nickel prices strengthened further at the non-ferrous metal market here today on consistent stockists buying amidst higher offtake from alloy industries on the back of firm global level.
Elsewhere, select copper gained on good demand from industrial users.
Nickel prices surged beyond USD 20,000 per tonne for the first time in more than two years at the LME in early trade, climbing nearly 4 per cent as a flurry of supply concerns fuelled appetite for the stainless steel material.
Nickel shot up by Rs 30 per kg to Rs 1,290 from Thursday's closing level of Rs 1,260.  Copper cable scrap, copper scrap heavy and copper wire bar moved-up by Rs 2 per kg each to Rs 495, Rs 490 and Rs 523 from Rs 493, Rs 488 and Rs 521, respectively.  
Copper armiture and copper utensils scrap inched-up by Re 1 per kg each to Rs 480 and Rs 460.  However, aluminium ingots moved down by Rs 2 per kg to Rs 149 from Rs 151.
Lead softened by Re 1 per kg to Rs 149.