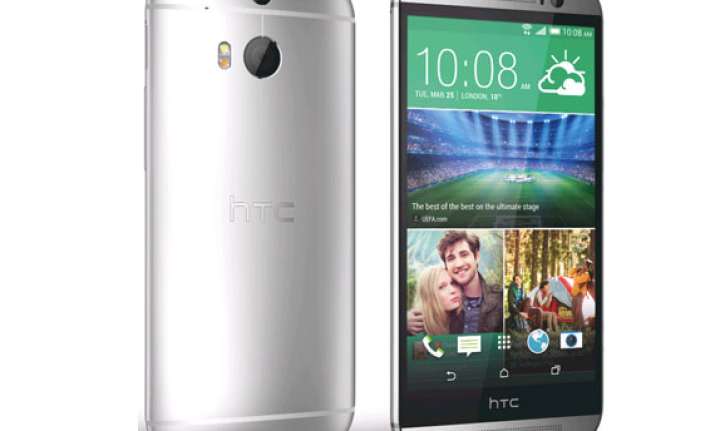 New Delhi: UK comparison website CompareMyMobile has confirmed that HTC is currently the third top traded in brand on the site.
Nearly half of the people (46.2 per cent) that upgraded to an HTC One (M8) came from an old HTC device. Roughly the same number of people upgraded from an old Apple or Samsung device.
Earlier, the company revealed that a good chunk of Galaxy S5 buyers were switching away from an Apple iPhone, 38 per cent. The website saw a 210 per cent increase in customers trading in their iPhone 4Ss in exchange for the shiny new flagship device from Samsung. Over 33 per cent of individuals moving on up to the Galaxy S5 were iPhone owners.  
Here are some results of the finding: 
Top 5 handsets being traded-in for a Samsung Galaxy S5
1.    Apple iPhone 4S – 210 percent*
2.    Samsung Galaxy S3 – 196 percent*
3.    Apple iPhone 5S – 184 percent*
4.    Sony Xperia Miro – 182 percent*
5.    Samsung Galaxy S4 – 150 percent* 
*Percentage spike in trade-ins following the Galaxy S5 reveal on 24/2/14 
Top traded-in brands of CompareMyMobile 
1.    Samsung – 40.12 percent*
2.    Apple – 29.67 percent*
3.    HTC – 8.93 percent*
4.    Blackberry – 6.68 percent*
5.    Sony – 6.18 percent* 
*Brand trade-in market share percentage on CompareMyMobile 
The Galaxy S5's best selling features are a 16MP camera, a heart rate monitor, the ability to combine 4G with WiFi for ultrafast downloads, and a fingerprint scanner which acts as identity verification for online shopping payments. Plus, like its predecessor, it boasts a screen much larger than Apple's current iPhone 5S (5.1 inches vs. 4 inches).