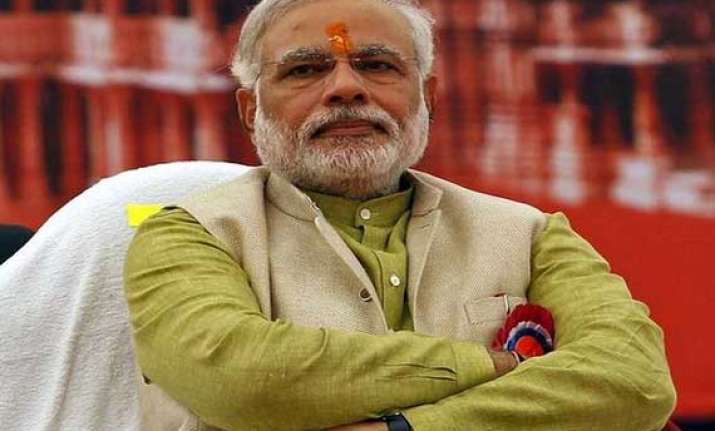 Mumbai: National Stock Exchange (NSE) today said it has clocked highest notional turnover in equity derivatives of Rs 4,36,884.09 crore in F&O segment as investors cheered Narendra Modi-led BJP's victory in polls.  Turnover in index futures also zoomed to highest-ever level of Rs 52,135.17 crore, while turnover in index options too reached a peak of Rs 314,275.34 crore, NSE said in a statement here.
NSE reported highest number of trades in equity derivatives of 52,41,510 and 1,18,05,386 trades in cash market. The benchmark index Nifty crossed the 7,500-mark in intra-day trading, buoyed by the BJP's impressive win.  
The 50-share index soared by a staggering 440.35 points to hit a historic high of 7,563.50. The NSE barometer later succumbed to profit-selling and ended at 7,203, logging a gain of 79.85 points, or 1.12 per cent.  In terms of market capitalisation, investor wealth rose by Rs 1 lakh crore to end at Rs 80.64 lakh crore.
 "There is well-grounded expectation that the new Government will usher in strong pro-reform policies and kick-start the investment cycle," Angel Broking Chairman and Managing Director Dinesh Thakkar said.
 "Given the crucial phase that we are in of India's demographic dividend, the key now is that the new Government delivers on the aspirations of one of the largest and fastest growing youth populations in the world and catalyses a meaningful and long-term up-move in the economy's GDP growth trajectory," he said.
"In this backdrop, Indian equities are likely to be amongst the best-performing asset classes over the medium-term," Thakkar added.