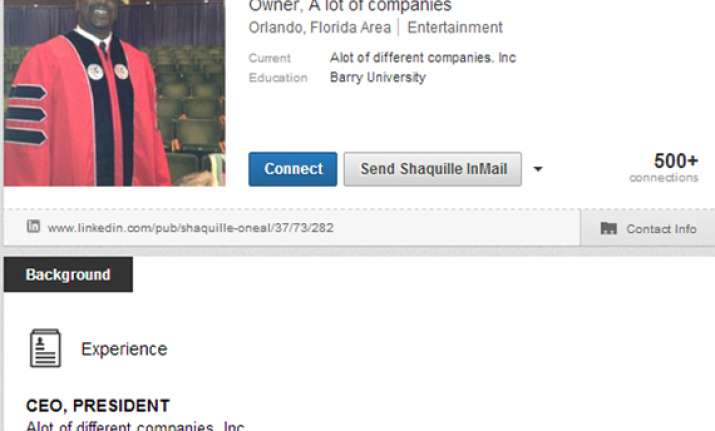 New Delhi: NBA superstar Shaquille O'Neal's LinkedIn profile is as awesome as the man himself. Shaq who is known with many nicknames — the Big Aristotle, the Big Shaqtus and the Big Shamrock – now has a new jumbo-sized moniker to his list: The Big Networker.
Shaq has worn many important hats since retiring from the NBA and in his LinkedIn profile he now describes himself as an owner of a lot of companies. This is true as Shaq was an early investor in Google and has gained a reputation as a businessman with quite the diversified portfolio.
In Shaq's words, "A lot of different companies. Inc." means "I'm working on a lot of different ventures. My best asset is that I am proven to lead teams to championships. I mean multiple championships."
According to Business Insider, Shaq' is an NBA analyst for TNT, runs The Comedy Shaq YouTube channel, helped create the ShaqDown Android and IPhone App video game, and hosts Cartoon Network's Hall of Game.
The Internet at large discovered Shaq's LinkedIn profile this week with many websites described it "perfect" and with some saying that if your LinkedIn profile doesn't look like like Shaq's, you're losing at life.