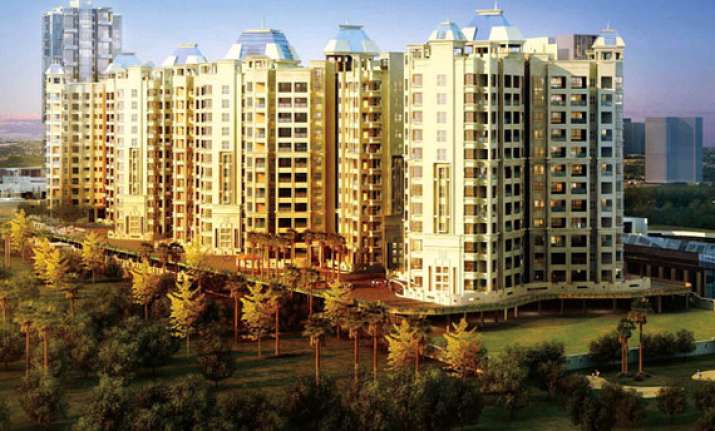 Mumbai: Realty player Kolte-Patil Developers today reported a 71.13 per cent decline in the net profit for the quarter ended March 31 to Rs 13.02 crore due to fall in sales.
It had reported a net profit of Rs 45.1 crore in the corresponding quarter last fiscal.
The Pune-based firm's total income during the period stood at Rs 171.12 crore against Rs 209.9 crore last fiscal, registering a decline of 18.47 per cent.  During the quarter, the company recorded new sales bookings of 7.9 lakh sqft compared to 4.8 lakh sqft in Q4 FY'13. The value of area sold stood at Rs 423 crore in Q4 FY14 as compared to Rs 280 crore year-ago.  The average sales price realisation stood at Rs 5,374 per sq ft in Q4 FY14.
For the entire year, the company's net profit declined by 14.33 per cent to Rs 92 crore from Rs 107.4 crore in the corresponding period last fiscal.
Its total income in FY'14, however, increased by five per cent to Rs 764.2 crore compared to Rs 727.5 crore in 2012-13.
Kolte-Patil recorded new sales bookings of 2.1 million sq ft in FY14 compared to 2.6 million sqft in FY13. The value of area sold stood at Rs 1,150 crore in FY14 as compared to Rs 1,250 in FY13.
"This has been a landmark year for the company as we successfully made a delivery of 10 million sq ft of construction. We registered new sales volumes of over 2.1 million sq ft in FY14, despite approval delays. With the improvement in the regulatory environment, we saw traction in sales bookings," company's Group CEO Sujay Kalele said.  e said the company has made investments in buying land parcels in Pune and also
made a foray into Mumbai by winning three projects at prime locations.
"With a healthy mix of township and non-township projects in our launch pipeline, in high growth markets, we are entering into our next phase of growth," Kalele added.