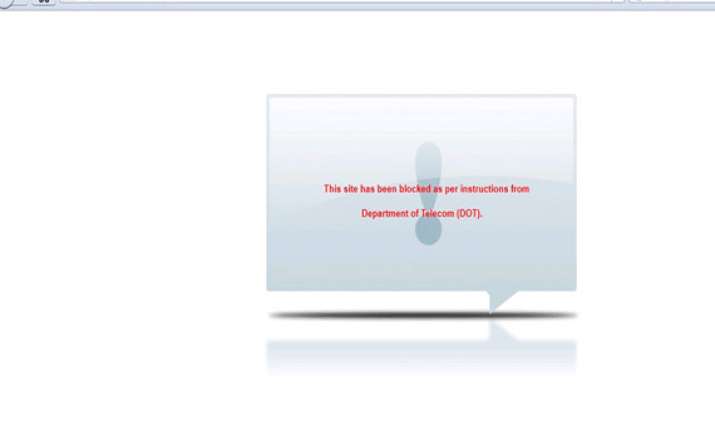 New Delhi: Internet service providers (ISPs) are facing difficulties in blocking certain websites, which carry sensitive content, Parliament was informed today.
"Difficulties have been reported to block the websites when the parameters relating to identification of such websites is encrypted with 'https'/secured protocols," Minister of Communication and IT Ravi Shankar Parsad said in a written reply to Lok Sabha.
The Minister was replying to a query on whether the government is aware that due to "certain technological shortcomings ISPs are finding it difficult to block certain websites having sensitive contents".
An Internet service provider ( ISP) is an entity that offers users services of Internet access and related services.
The Minister said there are constraints of resources in terms of capacity of infrastructure deployed by the ISPs.
"The government is in regular touch with ISPs to address the difficulties," he added.
Section 69A of the IT Act, 2000 empowers government to block any information generated, transmitted, received, stored or hosted in any computer resource in interest of sovereignty and integrity of India.
The other issues that can lead to blocking are defence of India, security of the state, friendly relations with foreign states or public order or for preventing incitement to the commission of any cognizable offence relating to the above.