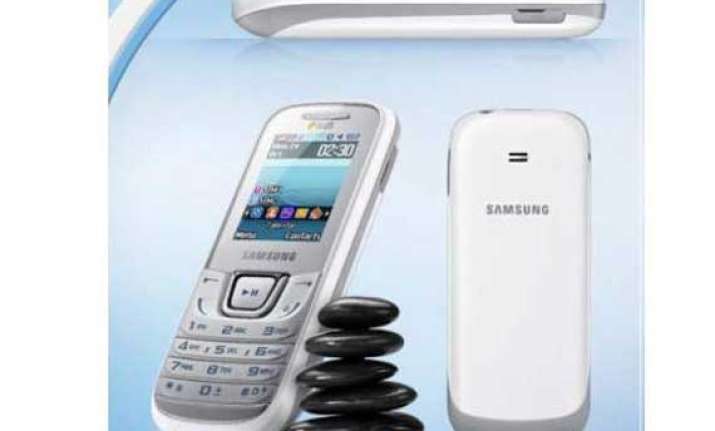 New Delhi: Mobile phones priced at less than Rs 2,000 will cost more after Finance Minister P Chidambaram proposed to levy a uniform excise duty of 6 per cent on all handsets.
Chidambaram's proposal to give sops to domestically manufactured phones also received a lukewarm response as majority of the handsets including those of homegrown firms like Micromax, Karbonn, etc are all shipped from abroad.
Only phones costing over Rs 2,000 attracted 6 per cent excise duty, but now all phones will be charged with uniform 6 per cent duty, which will raise the price of sub-Rs 2,000 handsets by up to Rs 60.
While presenting the Interim Budget for 2014-15, Finance Minister P Chidambaram today proposed to restructure excise duties for all categories of mobile handsets.
"The rates will be six per cent with CENVAT credit or one cent without CENVAT credit," he added.
Commenting on the budget proposals, Nokia India Managing Director P Balaji said the proposed incentives for the mobile phone industry are some steps to encourage domestic production of mobile handsets in the country.
"However, the beneficial CVD rate of 1 per cent as proposed in the budget speech, does not extend to mobile phone manufacturing operations set-up within SEZs and EOUs, as the clearances by these units to the domestic tariff area are treated at par with physical imports into India," he said.
This will therefore exclude larger manufacturers like Nokia, which account for a major part of domestic production, from availing the benefit, he added.
Besides, the decision to have a uniform 7 per cent import duty on mobile phones across price bands means that the net duty load on devices with MRP below Rs 2,000 will increase from 2 per cent (1 per cent CVD + 1 per cent NCCD) to 7 per cent (6 per cent CVD + 1 per cent NCCD), Balaji said.
"This will add to costs of entry phones less than Rs 2000 and is likely add to the burden on consumers of low-end phones," he added.
The Indian Cellular Association (ICA) welcomed the proposals but said there will be a marginal increase in price of phones under Rs 2,000 MRP. For example a phone with MRP of Rs 1,000 will see a price rise of around Rs 30.
Research firm GFK estimates about 9.5-10 million handsets are sold in the sub-Rs 2,000 category in India every month.
Homegrown handset maker Maxx Mobile's Chairman and Managing Director Ajjay Agarwal said: "As it appears, current budget announcement of uniform excise duty for all handsets will have no impact on boosting domestic manufacturing."
Already under the custom notification on 12/2012 (Sr. 431) import of raw materials for mobile phones and accessories manufacturers does not attract any duty, he added.
KPMG India Partner Jaideep Ghosh said: "Mobile handset market in India at currently at 220 million annual sales and growing rapidly especially in the smartphone segment .