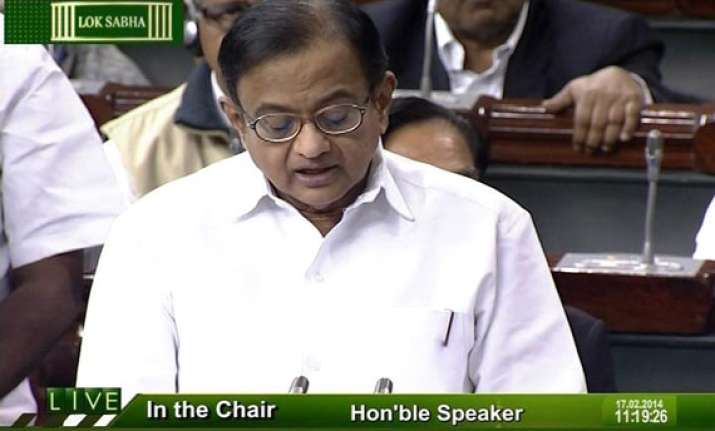 New Delhi: Here are the highlights of Finance Minister P Chidambaram's interim budget presented in Parliament today :
---Rs. 65,000 crores  provided for fuel subsidy.  Rs. 115,000 crore has been allocated for food subsidy in order to implement National Food Security Act .
-- Rs. 555,322 crores provided for plan expenditure in 2014-15. An allocation of over Rs. 82,200 crore has been made for Ministry of Rural Development.
--Allocations of Rs. 67,398 crore for the Ministry of HRD, Rs. 33,725 crore for the Ministry of Health and Family Welfare, Rs. 21,000 crore for Ministry of Women and Child Development and Rs. 15,260 crore for Ministry of Drinking Water and Sanitation. 
--An allocation of Rs. 48,638 crore has been made for the scheduled caste sub- plan
--Allocation of Rs. 30,726 crore made  for Tribal Sub-Plan.
--Allocation of Rs. 97,533 crore has been made towards gender budget