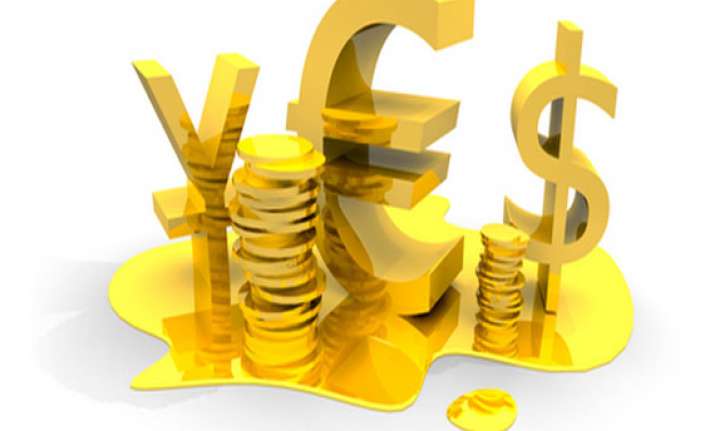 Mumbai: Foreign exchange reserves surged by USD 15.5 billion in the financial year ended March 2014, the Reserve Bank said today.
The RBI today released the sources of variation in foreign exchange reserves during 2013-14.  According to the weekly statistical supplement released on March 28, 2014, the reserves stood at USD 303.67 billion.  "On balance of payments basis (excluding valuation effects), the foreign exchange reserves increased by USD 15.5 billion during FY14 compared to an increase of USD 3.8 billion during FY13," RBI data said.
The reserves in nominal terms, which includes the valuation effects, increased by USD 12.2 billion in FY14 as against a decline of USD 2.4 billion in the same period of the preceding year.
The valuation loss, reflecting the cross currency movements and the decline in gold prices, amounted to USD 3.3 billion in FY14 as compared to a valuation loss of USD 6.2 billion last year, RBI said.
The current account balance in the reporting fiscal moderated to USD 32.4 billion compared to USD 88.2 billion last fiscal.
However, capital account balance halved to USD 47.9 billion in FY14 from USD 92 billion in FY13, mainly on account of drastic drop in portfolio investment.  During the year, portfolio investment dropped to USD 4.8 billion as against USD 26.9 billion in FY13, the data showed.  In terms of total foreign investments, foreign direct investment marginally increased by USD 21.6 billion in FY14 as against USD 19.8 billion in the previous fiscal.  Investment from foreign institutional investors (FII) dropped to USD 5 billion as compared to USD 27.6 billion in 2012-13.
In terms of banking capital, NRI deposits more than doubled to USD 38.9 billion from USD 14.8 billion in the previous fiscal.
During FY14, external commercial borrowings increased to USD 11.8 billion compared with USD 8.5 billion.