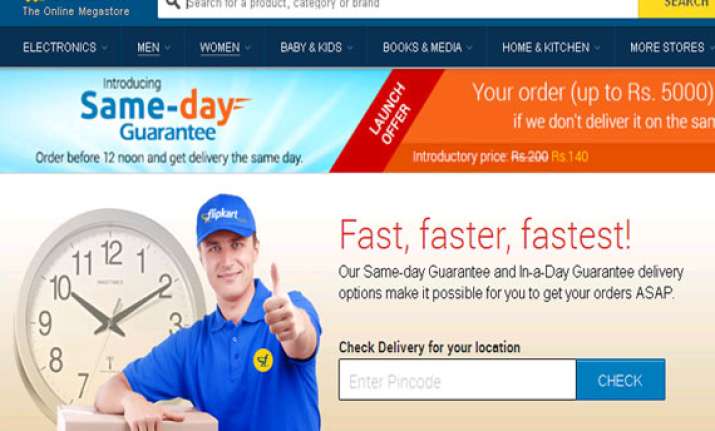 New Delhi: India's leading e-commerce portal Flipkart has rolled out an "in-a-day" delivery scheme in select cities.
Users can avail this service by paying an additional Rs 140 per item (special introductory offer, regular charge is Rs 200) which is only available for orders placed before noon.
The service is currently available in Bangalore, Delhi, Mumbai, Noida, Gurgaon, Faridabad, Kolkata, Manesar, Navi Mumbai and Thane. 
Confident of its delivery system, the online portal claims that if it is not able deliver on the same day then you get the product free (products worth upto Rs. 5000 and this is also only a special promotion which is valid till April 30). 
Flipkart elaborates that the order placed under same-day guarantee would be delivered by 9pm on the date promised during checkout. 
The offer is valid only on orders placed between April 28 and April 30.  
Flipkart is following the footsteps of Amazon, which had earlier launched the guaranteed one-day shipping.