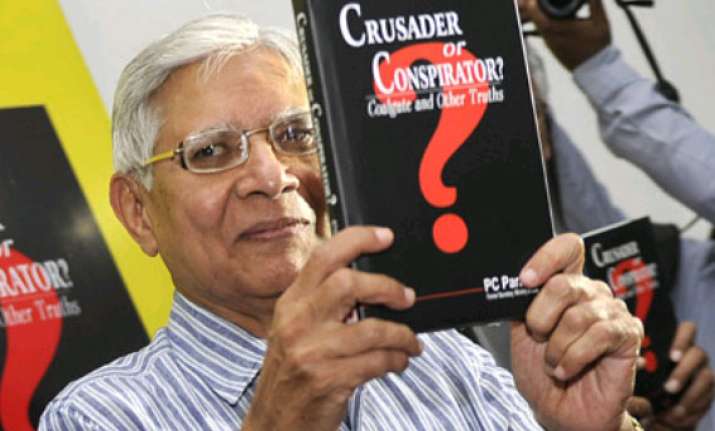 New Delhi: A decision by CBI on summoning Aditya Birla Group Chairman Kumar Manglam Birla will be taken only after the agency corroborates statements made by former Coal Secretary PC Parakh. "We are analysing and corroborating the statements made by Parakh with our records and a decision whether to question Birla will be taken after that," CBI sources said here today.
The agency questioned Parakh on two consecutive days beginning May one for hours regarding alleged irregularities in allocation of Talabira coal block to Hindalco, an Aditya Birla Group company, in 2005 and also of Mahan coal block. The former bureaucrat, whose book on Coal scam was released last month, was questioned for 18 hours on two days by a team led by a Superintendent of Police in the CBI.
A report will be placed before CBI Director Ranjit Sinha later this week after which a decision to call Birla, who heads a Rs 2.4-lakh-crore Birla group, will be taken, they said. CBI has already examined top executives of Birla company in connection with the allocation. Hindalco has denied allegations of irregularities. "We wish to state unambiguously that we have followed every process required for allocation of coal completely, as stipulated by the government policy," it had stated.
69-year-old Parakh, who retired as Coal Secretary in December 2005, has been accused in a CBI FIR of abusing his official position to grant a coal block to Hindalco.
CBI had last year registered a case against Parakh, Birla and unnamed officials of Hindalco and the Coal Ministry. The agency has alleged that during 2005, these persons had entered into a criminal conspiracy and the then public servant (Parakh) abused his position and showed undue favour to the Odisha-based industry in allocation of Talabira II and Talabira III coal blocks.
According to the FIR, Neyveli Lignite Limited was to be given Talabira II block but Parakh allegedly favoured Hindalco and allowed it to share the block with Neyveli leading to notional loss to the exchequer. CBI has alleged that Parakh, after meeting with Birla, had changed the decision of Screening Committee, which had alloted the Talabira-II coal block to Public Sector Undertaking (PSU) Neyveli Lignite Limited.
CBI has also quizzed former Minister of State for Coal Dasari Narayan Rao and the Prime Minister's Advisor T K A Nair in the case.