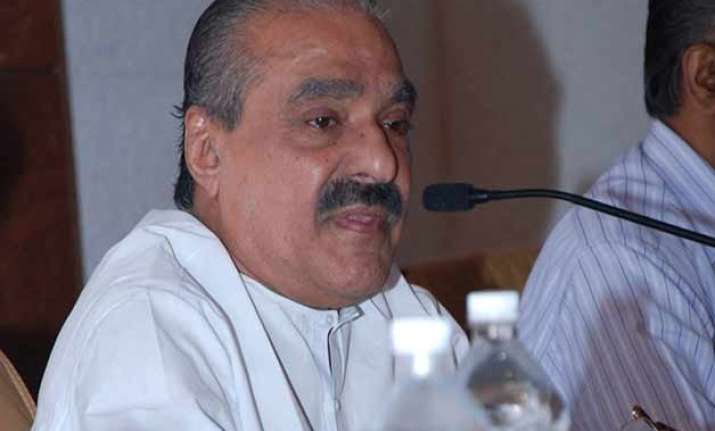 New Delhi: Kerala Finance Minister KM Mani will take over as the new chairman of the empowered committee of state finance ministers on the Goods and Services Tax (GST), an official statement said on Wednesday.
"This is an important development for the implementation of Goods and Services Tax with effect from April 1, 2016," said the statement from the union finance ministry.
The post fell vacant as incumbent Abdul Rahim Rather, finance minister of Jammu and Kashmir, lost the assembly elections ending his 37-year stint in the state Assembly.
On Friday, the EC had deferred selecting the chairman, as many state finance ministers could not be present for the meeting here due to presentation of their state Budgets.
State finance ministers present at the meeting had told reporters that they had unanimously decided to let Finance Minister Arun Jaitley decide on a new chairman.
Earlier on Wednesday, Jaitley said at the Growth 2015 event here that parliamentary discussions on the constitutional amendment bill for GST would be held in the second half of the budget session, starting April 21. The bill has already been tabled in the previous session.
The union cabinet on Tuesday gave its approval to payment of compensation to states for the loss incurred on account of reduction in central sales tax (CST) from four percent to two percent for three years from fiscal 2010-11.
Sources said the amount of compensation for 2010-11, 2011-12 and 2012-13 will be released in phases in 2014-15, 2015-16 and 2016-17.
The sources said that based on preliminary estimates, Rs.33,0000 crore appears to be payable to states and union territories for the entire period and settling these claims will help create an enabling environment for roll out of goods and services tax (GST).