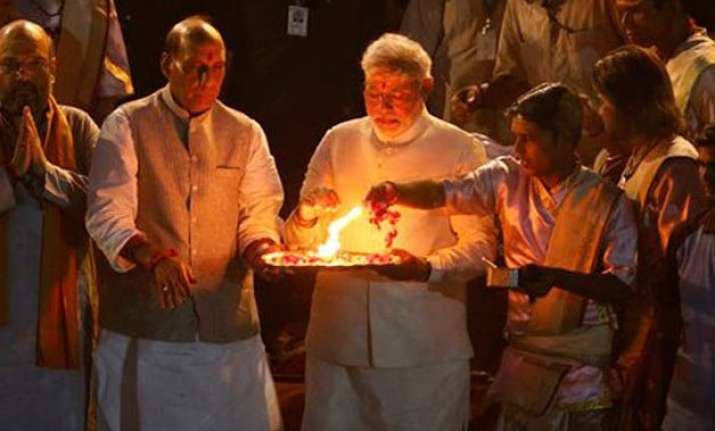 Varanasi: Taking a cue from Prime Minister Narendra Modi's recently launched Gold Monetisation scheme, Kashi Vishwanath temple trust has decided to invest 25 kg of its gold in a bank on the eve of Dhanteras. The management will use the interest generated from gold in the upkeep of the temple.
" Currently, The gold we have got in donations is kept idle in the possession of State Bank. So we have decided that we will invest in the Gold monetisation scheme and the revenue generated will be used to mange the temple's system,"Trust head, Ashok Dwivedi told a Hindi daily
Sources also said that the management is mulling to ban direct offering of water and milk to the already diminished Shiv linga in the temple.
The management can take decision on the lines of Somnath and Omkareshewar temple where the offerings are allowed outside the Garbh Griha (sanctum sanctorum).