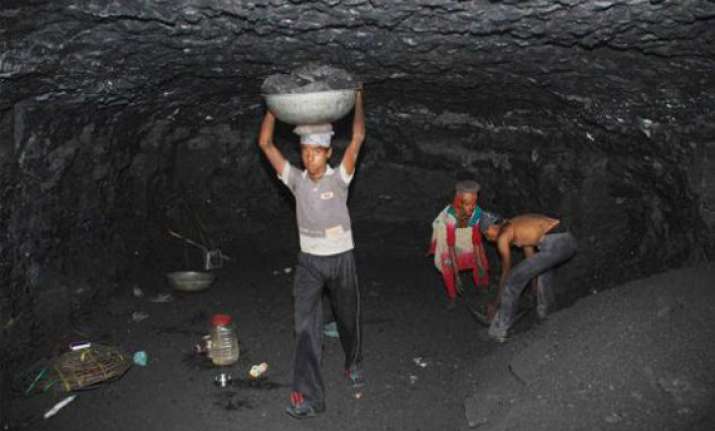 Ranchi, Nov 27:  Jharkhand has urged the Centr not to cancel the eight coal mines allotted to Jharkhand State Mineral Development Corporation (JSMDC) as it would affect the economy adversely.
Jharkhand Deputy Chief Minister Heman Soren had yesterday called upon Prime Minister Manmohan Singh and Coal Minister Sriprakash Jaiswal in New Delhi and requested them to allow continuation of the allotted mines to JSMDC in the interest of the tribal-dominated state. 
"... any decision to cancel the coal blocks allotted to the state's public sector undertaking will cause serious adverse effects on the economy of the state and subsequently frustrate state government's developmental efforts. 
"Therefore, it is desirable on the part of government of India not to take any such decision which can jeopardise the economic activities to a worrying extent in a tribal-dominated state," Soren said in his letter to the prime minister. 
Releasing a copy of the letter to the media here today, Soren further stated that if cancellation of coal blocks allotted to JSMDC took place at this stage, the corporation would incur a huge financial loss of crores of rupees towards bank guarantee, preparation and submission of mine plan and other accounts.  
Jharkhand, with its large tribal population, deserves special consideration from the Centre on such issues and allowing JSMDC to continue "may benefit the power, steel and other sectors of the state, and also those outside the state," Soren said. 
On the status of coal blocks, he said formation of joint venture for coal mining was at an advanced stage for Rabodh, Patratu and Pindra Devipur coal blocks while selection of Mine Developer and Operator (MDO) for Sugia coal block was at the finalisation stage. 
Meanwhile, the Centre had yesterday issued an official memorandum saying states being allotted coal blocks for mining would have to introduce a mechanism for regular monitoring of mines and submit to it the quarterly reports on the status of their development.