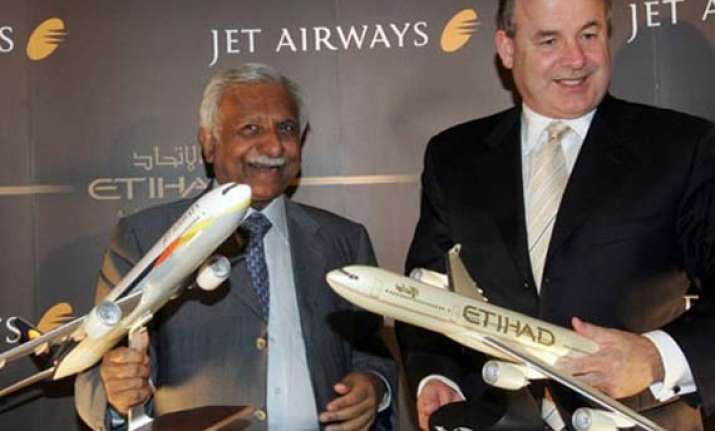 New Delhi, Aug 6: Jet Airways and Abu Dhabi-based Etihad Airways have revised their stake sale deal and submitted them to the Foreign Investment Promotion Board (FIPB), Rajya Sabha was informed on Tuesday.
"Different agencies including SEBI have made certain observations on some of the clauses in the Shareholders Agreement, Commercial Agreement, etc entered into by Jet-Etihad. The companies have revised the agreements and submitted their replies to FIPB," Minister of State K C Venugopal said in reply to a spate of questions on the issue.
While the FIPB considered the proposal at a meeting on July 29, the government's decision is awaited, he said.
"Etihad Airways has applied for investment to a stake of 24 per cent in the equity of Jet Airways. The investment is within the ambit of FDI policy on aviation sector," he said.
Asked about the impact of the Jet-Etihad deal on Air India, Venugopal said its impact on the national carrier "can be assessed only after the proposed deal comes into effect."
"Air India regularly reviews the impact of such tie-ups and accordingly re-engineers its fleet planning, route network and other commercial decisions," he said.
He said the deal had "no bearing" on Air India's relationship with German carrier Lufthansa and the national carrier's pursuit of entry into Star Alliance.