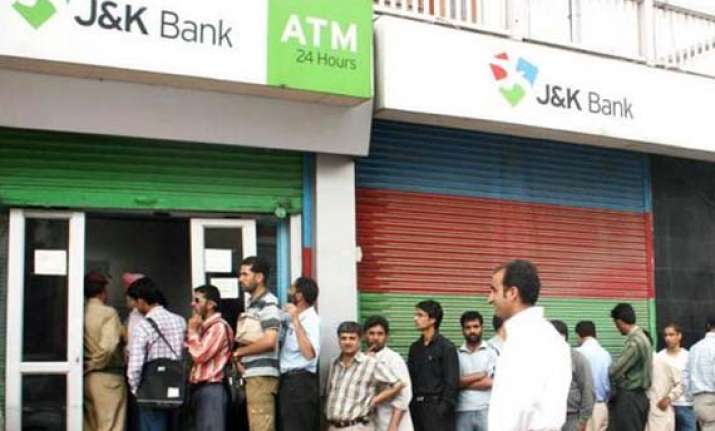 New Delhi, Aug 1: Jammu & Kashmir Bank posted a 25 per cent rise in net profit at Rs 307.92 crore for the first quarter ended June, 2013.
The bank had earned net profit of Rs 246.09 crore in the April-June quarter of 2012-13.
The total income rose to Rs 1,716.47 crore in the April- June quarter from Rs 1,569.53 crore in the same period last year, Jammu & Kashmir Bank informed the BSE.
As of June 30, 2013, its portfolio quality marginally deteriorated, with gross non-performing assets (NPAs) rising to 1.67 per cent of gross advances as against 1.60 per cent in the same quarter of the previous fiscal.
The bank's net non-performing assets remained flat 0.14 per cent in the review period.
The bank's capital adequacy ratio (CAR) as of June 30 stood at 13.85 per cent.