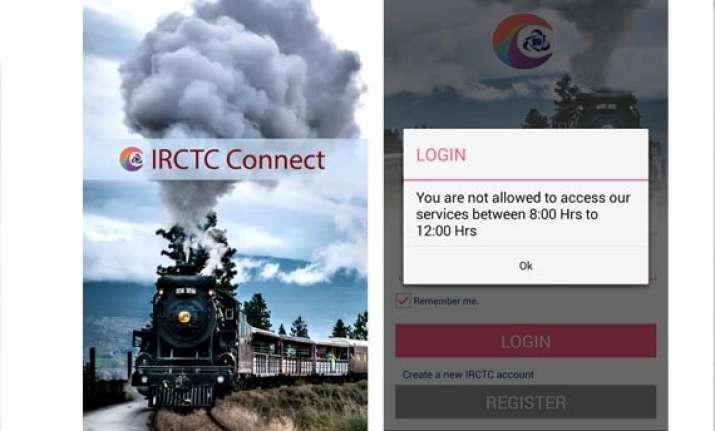 New Delhi: IRCTC (Indian Railway Catering and Tourism Corporation) has released its official Android app, IRCTC Connect. The app, which can be downloaded from Google Play India, is compatible with devices running Android 4.1 and above.
The app allows users to book railway tickets, check reservation status, train schedules, train routes, availability of tickets, cancellation, booking history, recent history, favourites, and much more.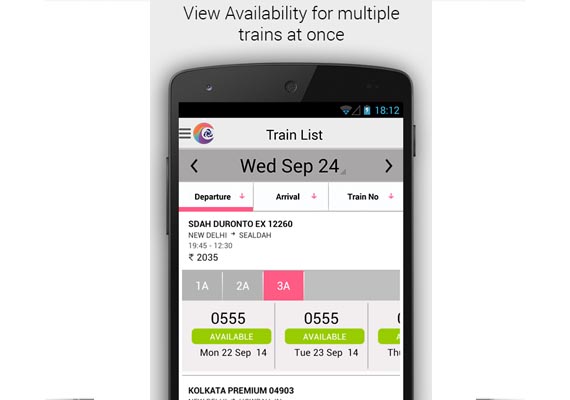 IRCTC app offers one step login for existing users; search and book train tickets; viewing and cancellation of tickets; retaining of recently added passenger details, and upcoming journey alerts. New users can register directly from the app.
Notably, the IRCTC Connect retains the passenger details for the recently booked train tickets, so that the travellers don't have to enter their details again and again.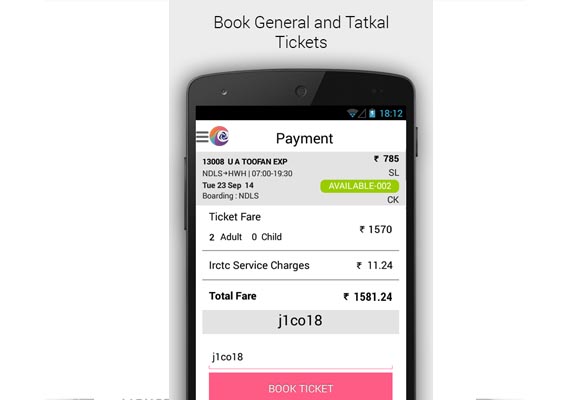 The IRCTC also has provided a user guide for new users that detail the use the app.
The biggest drawback is that you cannot access the app between 8.00AM to 12.00PM. During this period, the travellers can only get their bookings done via the IRCTC website or physical booking counters.