Follow us on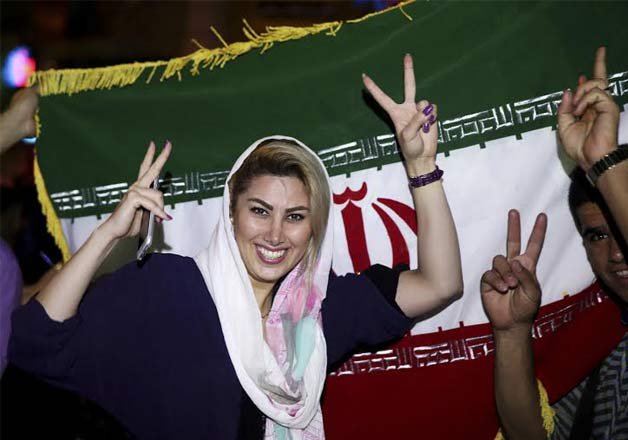 New Delhi:  The prospects of importing cheaper oil from Iran after it signed a nuclear deal with six world powers led by the US cheered Indian industry and the equity markets on Wednesday.
This followed Tuesday's massive volatility in the London Brent crude oil index that is closely followed by the Indian markets, which dropped to $56.96 a barrel (nearly 160 litres), while US West Texas Intermediate fell to $44 per barrel.
The Indian basket crude oil also fell on Tuesday and traded at $56.33 per barrel.
On the previous Tuesday, the Indian basket had fallen to $56, as China's stock market plunged and the Greek crisis revived the spectre of weaker economic growth that could impact oil demand.
Industry experts foresee the oil prices to fall further as and when Iran's exports return to the pre-sanction levels. India has reduced its oil imports from Tehran to 10-11 million tonnes in 2014-15 from 21.20 million tonnes in 2009-10.
"The nuclear deal is important for India as it can now import more oil from Iran at cheaper prices and increase its exports of pharmaceutical and other products to that country," Anand James, co-head, technical research desk, Geojit BNP Paribas, told IANS.
Industry chambers were quick to welcome the Iran deal, while one of them is already looking at opening its office in the capital Teheran.
"The Associated Chamber of Commerce and Industry of India (ASSOCHAM) today (Wednesday) announced it will consider opening its office in Teheran, immediately after global trade with Iran becomes normal following lifting of international sanctions," it said in a statement here.
"Despite these restrictions, ASSOCHAM has remained engaged with Iran, given its economic potential. We had fielded a couple of delegations as well to Teheran," it added.
"The Federation of Indian Chambers of Commerce and Industry welcomes the nuclear deal between Iran and the global powers. We will, in time, see an increase in exports of Iranian crude oil to India and the world and India-Iran trade scaling newer heights", FICCI president Jyotsna Suri said.
"This nuclear agreement also has the potential to revive the long-pending gas pipeline projects from Iran to India," she added.
Meanwhile, an official source here told IANS that to prepare for forthcoming changes, the government has asked oil refiners to gradually buy dollars and euros to clear nearly $6 billion in past dues to Iran.
This is to avoid a run on the rupee in the event of payment of large dues, the source added.
With the US blocking all payment channels in February 2013, Indian refiners paid Iran only 45 percent of the oil bill in rupees through the UCO Bank. The remaining 55 percent in foreign currency has been held up with the refiners.
The rupee will come under severe pressure if Iran, upon easing of sanctions, asks refiners to clear the dues in a short timespan.