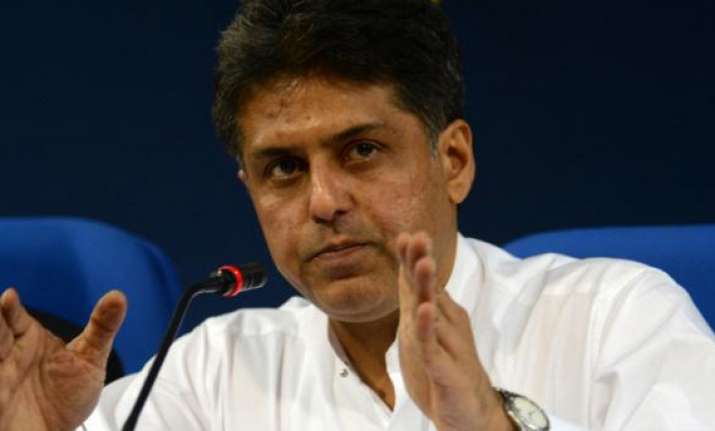 New Delhi: The Internet should be free of policing and regulation but there should be an agreed global rules of engagements in this new media space, I&B Minister Manish Tewari suggested on Monday.
"We do not believe that there should be a regulation or policing of the Internet but simultaneously we believe that just as common rules of engagement have emerged in various spheres, they need to emerge in the new media space also because it is a virtual civilisation also which has its own dynamics," he said.
"My personal view is that it is extremely important that an agreed global rules of engagement emerge as quickly as possible," he said in his speech on 'freedom of expression in Internet age' at a function in New Delhi.
According to him, the rules of engagement are important because hardware responsible for dissemination of information over the Internet may not be under the control of a state at whom it is targeted.
He said this as he noted that though cyber world enables grass-root democratisation, it is also having the potential of inflicted destruction.
Tewari highlighted the mass exodus of people hailing from the northeast from southern states last year after rumours of attack on them spread like wild fire to drive home his point.
He also referred to the recent riots in Muzaffarnagar, stating that a video posted on YouTube had flared up the entire incident.
"What (should) the government do when people are fanning violence. Should not the government have the legal and technological way to stop such activity," he sought to know. Tewari said the time is ripe to distinguish between right to privacy and right to anonymity.
He felt that the difficulty in policing freedom of speech and expression is where to draw the line.
"The dilemma is should freedom of speech or expression be policed at all. But juxtaposed with that is also the reality that freedom of speech is an expression that at times can create a situation which could lead to potential law and order issues where state and law machineries need to step in," he said.