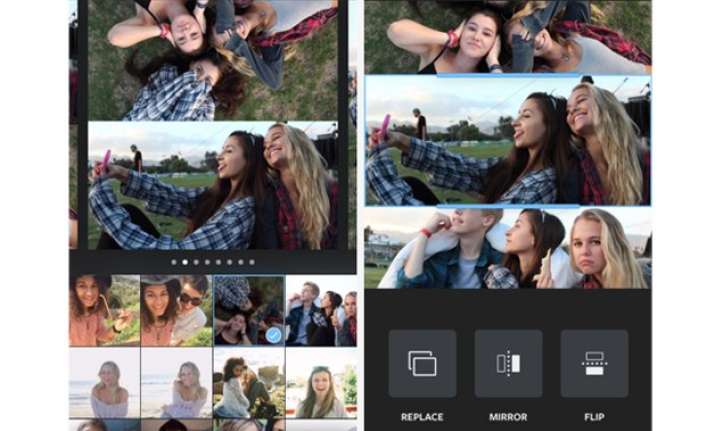 New Delhi: Facebook owned Instagram has launched another standalone app, called the Layout, that allows people to create collages of their images before sharing them on social networks.
The new app allows users to select up to nine photos from their smartphone's gallery or take a new series of shots that will create a single image with a collage effect.
This is the second standalone app from the Facebook-owned photo and video sharing network, following the launch of timelapse-videos app Hyperlapse in August 2014.
Users can share the images prepared through Layout directly to Instagram and Facebook, iPhone's camera roll, or to other apps including Dropbox, Flipboard, Google+ and Snapchat.
Layout isn't a knock-off of apps like Pic Stitch, InstaCollage and PhotoGrid, rather it gives users a new and convenient way to make collages, enhancing their mobile experience.
"The first thing you see is a view of the Camera Roll. Most apps give you a bunch of empty grids. But, more important is choosing the photos you want to share, before you lay them out," Product Designer¸ Joshua Dickens, explained.
The company says you can chose to make a collage with your selected photos in different ways and preview them. Users are allowed to add up to 9 photos to the grid which updates itself accordingly every time a new picture is added.
The Layout service also offers a feature that lets a user taps on the "Faces" button that makes the app filter through all of their photos and shows only those pictures where faces are detected. This option is useful to people who usually build collages with pictures of family and friends, and it's important that their faces are visible in the picture.
The app also comes with a another useful feature called "Photo Booth", which just sets a timer and takes a burst of spontaneous pictures in a given time sequence, and then presents them in a layout for the user to make an instant collage. Users will also have the option to re-size the photos to suit the collage, while they're using the grid option.
Although Instagram's new app isn't new or innovative rather it is something that the company was missing in some form or another until now
Instagram, which is owned by Facebook, has around 300 million active users every month; the app is famous for being not too public while it's nothing more except a photo sharing service.
The app is initially only available for iPhone although an Android version will be launched "in the coming months," according to an Instagram blog post.