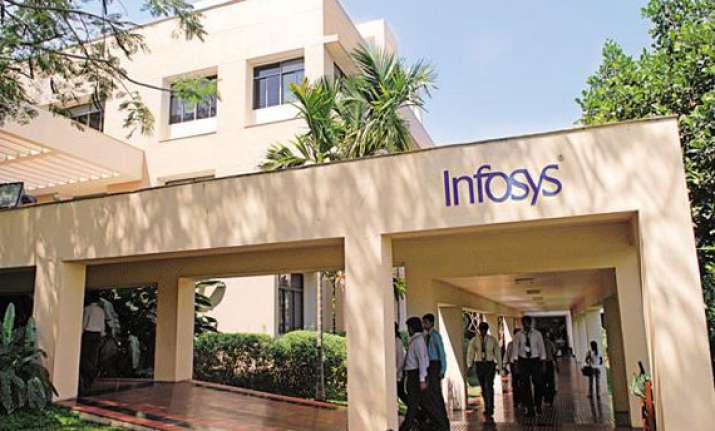 New Delhi: Expressing "great concern" over declining revenue growth, Infosys Executive Chairman N R Narayana Murthy said the rate of growth declined 77 per cent during March 2011 to March 2013.
The Infosys co-founder, who was brought back to head the firm in June last year, also expressed unhappiness over the laggard performance in the last two years.
"Under normal circumstances, our operating margin should have been 41.5 per cent. But it ended up as 23.5 per cent as of date and that means it is a drop of approximately 45 per cent.
"Therefore, revenue growth went down by 77 per cent and margin growth went down by 45 per cent during the period 31st March 2011 to 31st March 2013. These are matters of great concern for us," he told investors at a Barclays meet.
The rupee was about 44 per dollar as of March 31, 2011, moving to around 54-55 as of March 31, 2013 and went further down to 62 in September last year.
"About 48 per cent of our revenue gets translated to rupee and given that there was a devaluation of about 25 per cent in the Rupee-Dollar exchange rate, we should have added approximately 12 per cent to our operating margin," he said.
He also pointed that the decline in operating margin from 29.5 per cent in FY'11 to 23.5 per cent for the current year is also a cause of concern.
Referring to the movement in Rupee-Dollar exchange rate from 44 to 62 in the last two years, Murthy said the company should have added approximately 12 per cent to its operating margin.