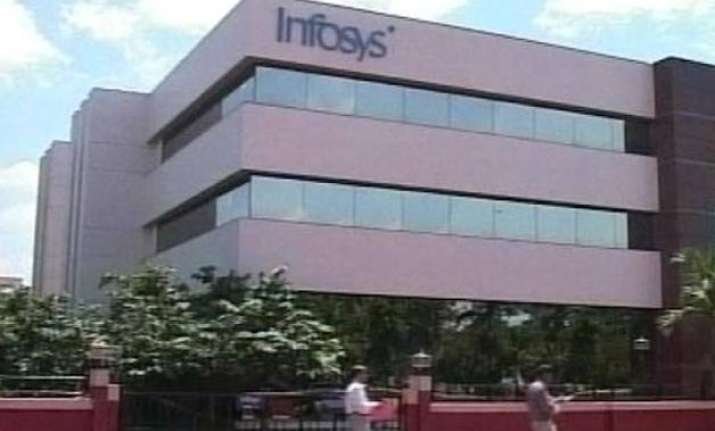 Mumbai: IT major Infosys on Tuesday reported close to 5 per cent increase in consolidated net profit to Rs 3,030 crore for the quarter ended June 30, 2015, compared to that in the same period of previous year.
The city-based firm had reported a net profit of Rs 2,886 crore in the year-ago period, it said in a BSE filing. Consolidated revenue for the quarter was up 12.4 per cent to Rs 14,354 crore, from Rs 12,770 crore in April-June, 2014.
For whole 2015-16, the country's second-largest software services firm expects revenue to grow 7.2-9.2 per cent in USD terms, and 11.5-13.5 per cent in rupee terms.
Industry body Nasscom expects the Indian IT-BPM sector to grow 14-16 per cent in dollar terms for the fiscal. "Our efforts in redesigning our clients' experience and our widespread adoption of innovation, both in grassroots and breakthroughs, are starting to bear fruit in large deal wins and in the growth of large clients," Infosys CEO and Managing Director Vishal Sikka said.
While Infosys is still early in its journey to become the leading next-generation services company, this gives a good momentum for the rest of the year, he added. In US dollar terms, its consolidated net profit declined 1.3 per cent to $476 million in the first quarter of 2015-16, while revenue rose 5.7 per cent to USD 2.25 billion.
"We are operating within our stated margin band, balancing strategic investments and client focus with operational efficiencies," Infosys CFO Rajiv Bansal said. Pricing environment is competitive, which Infosys is addressing through automation and improvement in productivity, he added.
The company added 79 clients in the said quarter, signed six large deals with a total contract value of $688 million. Its volume growth stood at 5.4 per cent. The company added 3,336 employees, taking its headcount to 1,79,523 employees as on June 30, 2015. Its attrition rate was at 14.2 per cent for the said quarter.
Liquid assets, including cash and cash equivalents, available-for-sale financial assets and government bonds, were
Rs 30,235 crore in the quarter under review compared to Rs 32,585 crore as on March 31, 2015. Shares of Infosys were trading 6.65 per cent up at Rs 1,068.50 apiece on the BSE in early trade.