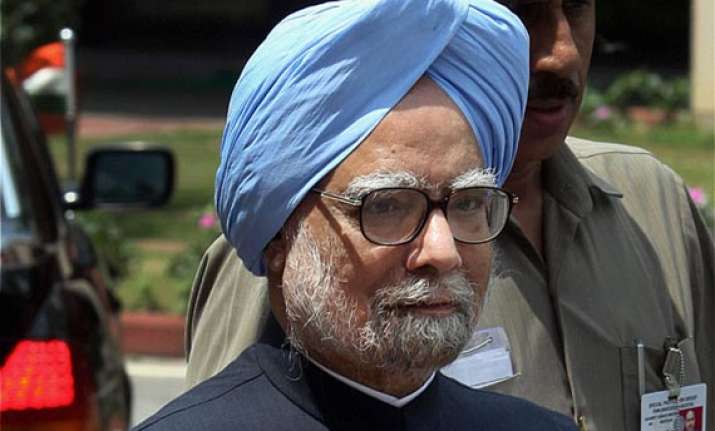 On board PM's special aircraft, May 31: Inflation will come under greater control in the coming months and will provide greater space to the Reserve Bank to pursue pro-growth policies, Prime Minister Manmohan Singh said today.
"In the coming months, you will see inflation coming under greater control and the space for growth promoting activities also increasing," he told reporters on his way back from his two nation tour of Japan and Thailand.
The Prime Minister was asked whether in the growth versus inflation dynamics RBI has been left behind since Finance Minister P Chidambaram has made it clear that he would like to walk alone if the RBI does not listen.
"Monetary policy of the country is decided by the RBI and I respect the judgement of RBI. But this is also an evolving process. As we get control over inflation, there is more space available to pursue pro-growth policies," he said.
Economic growth fell to a decade low of 5 per cent in 2012-13 fiscal and is estimated to improve to 6.1-6.7 per cent in the current year.
The RBI is scheduled to announce its mid-quarter policy review on June 17. In its last review, the RBI had cut the key interest rates by 0.25 per cent.
While the wholesale price (WPI) based inflation fell to over three-year low of 4.89 per cent in April, retail inflation was still high at 9.39 per cent during the month.
Despite demands from the industry to cut rates, the RBI has been moving cautiously to lower rates in view on inflationary pressure.
Yesterday, RBI Governor D Subbarao had cautioned that there are upside risks to price rise, especially with regard to retail inflation.