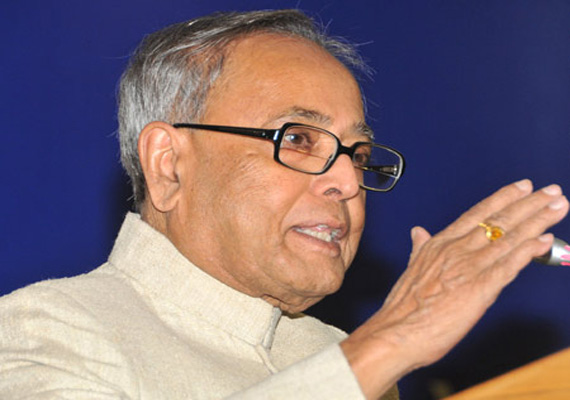 New Delhi, Feb 14 : Even as inflation dipped to a 25-month low of 6.55 per cent in January, Finance Minister Pranab Mukherjee said the rate of price rise is "still not at acceptable level" and hoped for further moderation.

"I think it (inflation) should be further reduced since it is still not at acceptable level. I do hope (further) moderation will come," Mukherjee told reporters here.

His comments came after headline inflation fell to 6.55 per cent in January on account of cheaper food items.  Inflation, measured by Wholesale Price Index (WPI), had stood at 7.47 per cent in December 2011.

The latest numbers are the lowest since December 2009 when headline inflation was at 7.15 per cent.As per the official data released today, food inflation in January stood at negative zone registering (-)0.52 per cent. It was 0.74 in December.

Food articles have a 14.3 per cent share in the WPI basket and experts attributed the moderation in inflation to cheaper food articles.However, inflationary pressure continued in manufactured items, which which have a weight of around 65 per cent in the WPI basket. Prices of manufactured products, went up by 6.49 per cent year-on-year in January, as against 7.41 per cent in the previous month.

Headline inflation was near double digit for most of 2010 and 2011. The apex bank hiked key policy rates 13 times, totalling 350 basis points between March 2010 and October 2011, to tame inflation.

RBI, however, has put a pause to its rate hike policy since November last year and hinted that it may start loosening its tight monetary policy if inflation falls. It had projected inflation to fall to 7 per cent by March this year.