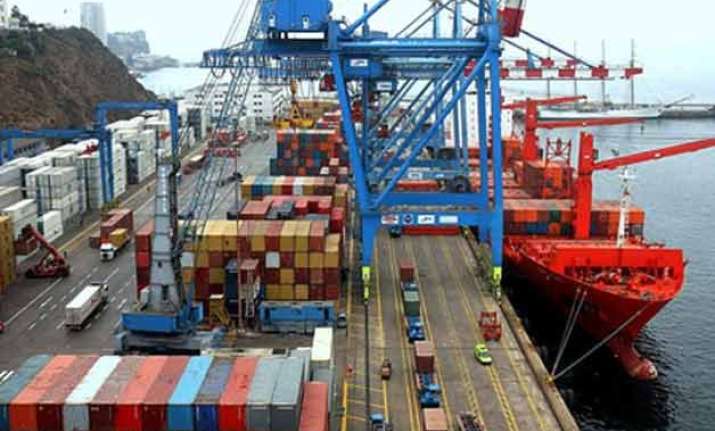 New Delhi:  India's merchandise exports declined further for the seventh straight month in June to $22.29 billion which was 15.82 percent lower than the $26.48 billion worth shipped in the like month of last year, official data showed on Wednesday.
According to the data furnished by the commerce and industry ministry, imports during the month under review fell by 13.40 percent at $33.12 billion.
Trade deficit during June declined by 7.95 percent on a year-on-year (YoY) basis and stood at $10.82 billion from $11.76 billion in the corresponding month of last year.
Exports remained almost static compared to last month's figure of $22.34 billion, continuing the declining trend for the sixth straight month, caused by the global economic slowdown, fall in crude oil prices and appreciation of the rupee.
Cumulative exports for the period April-June 2015-16 at $66.69 billion registerd a 16.75 percent decline over that in corresponding quarter ($80.11 billion).
Oil imports in June at $8.68 billion dropped almost 35 percent over the same month last year. Non-oil imports at $24.44 billion also fell over June of last year by 1.85 percent.
India posted exports of $310.5 billion in 2014-15, that fell short of the fiscal's export target of $340 billion.