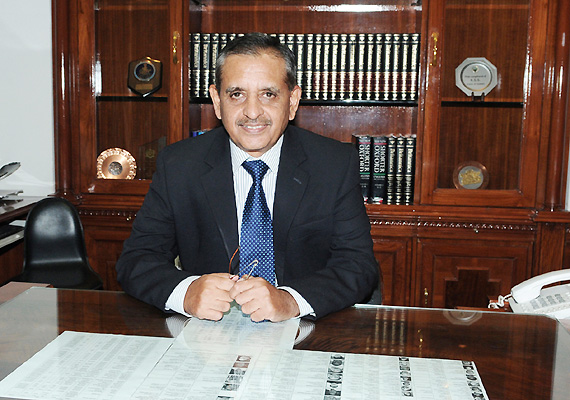 New Delhi, Feb 13: An estimated 500 billion dollars (nearly Rs 24.5 lakh crore) of illegal money of Indians is deposited in tax havens abroad, CBI Director A P Singh disclosed here today.

Speaking at the inauguration of first interpol global programme on anti-corruption and asset recovery, he also said largest depositors in Swiss Banks are also reported to be Indians.

Without indicating the source of the estimate of the illegal Indian money abroad, he said India, in particular, has suffered from the flow of illegal funds to tax havens such as Mauritius, Switzerland, Lichtenstein and British Virgin islands.

"It is estimated that around 500 billion dollars of illegal money belonging to Indians is deposited in tax havens abroad. Largest depositors in Swiss Banks are also reported to be Indians," Singh said.

There have been various estimates of the Indian blackmoney stashed abroad, ranging from 500 billion dollars to 1,500 billion dollars, with the Government maintaining that there could be no official estimates of an illicit activity.

It said these figures are based on unverified assumptions. An international think-tank—Global Financial Integrity—had estimated that Rs 25 lakh crore has been illegally stashed away abroad by Indians.

Today's statement by the CBI Director is significant that for the first time someone in authority in India has come out with an estimate of the blackmoney believed to have been stashed abroad.

The CBI Director said there is a lack of political will in the leading tax haven states to part with the information because they are aware of the extent to which their economies have become "geared to this flow of illegal capitals from the poorer countries."

"53 per cent of the countries said to be least corrupt by the Transparency International Index are offshore tax havens, where most of the corrupt money goes. The tax havens include New Zealand which is ranked as the least corrupt country, Singapore ranked number five and Switzerland number seven," he said.

Singh said tracing, freezing, confiscation and repatriation of stolen assets is a legal challenge, a complex process which requires expertise and political will.

He said global financial markets allow money to travel faster and further making tracking the money trail in such cases even more difficult which necessitates such global training programs as they enhance the knowledge of officials in tracking assets created out of corrupt and criminal acts.

Singh said the world bank estimates the cross border flow of money from criminal activities and tax evasion is around 1.5 trillion US dollars of which 40 billion US dollars is the bribe paid to government servants in developing countries.

The Director said only five billion US dollars of this money has been repatriated during 15 years. He said criminals are using the territorial and jurisdictional limitations of the investigating agencies to their advantage by spreading their crimes to at least two countries and investing in a third.