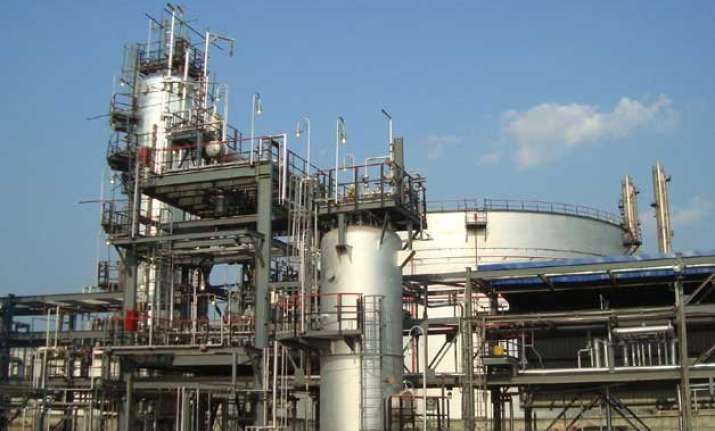 New Delhi: India's total oil imports from its traditional suppliers Saudi Arabia and Iran saw a gradual reduction as Indian refiners are trying to diversify their procurement sources globally.
The refiners have now stepped up purchases from other geographies such as Mexico, Iraq and Venezuela while building inventories, as crude prices remain weak due to lower demand.
According to Economic Times, availability of cheaper crude variants and softening of shipping cost have encouraged Indian companies to look at different sources to buy crude oil for refining, and has therefore helped them achieve a more diversified portfolio.
India has also significantly cut imports from Iran, which stood at its lowest in almost 18 months in February, to keep it within the limits allowed as per the deal aimed at curtailing the latter's nuclear programme.
"Indian companies are increasingly importing from Mexico and Venezuela. The cost of transporting from these countries is higher than from the Middle East, but they are able to buy cheaper heavy crude," said Nitin Tiwari, vice president - institutional research, Religare Capital Markets.
The change in imports by Indian companies is helping the country move closer to its long pending target of diversifying its energy sources. Industry officials said while the share of imports from the Middle East would change, given the higher imports from other countries, the volume imported from OPEC may not fall drastically.
According to Thomson Reuter's data, India bought 102,200 barrels per day (bpd) of crude and condensate from Iran in February, down 63% from January and 62% from a year ago. Essar Oil, which was the biggest importer of oil from Iran, shipped in 38.5% lower in January and is expected to reduce it further.
During January 2015, India's total imports from Saudi Arabia dropped 8.85 per cent to 3.19 million metric tonnes from 3.5 million mt imported during the same period last year.
During this period, according to Platts, an energy information provider, oil imports from Iraq, Venezuela and Mexico has seen a sharp increase. While imports from Iraq climbed 56 per cent to 2.48 million mt in January, the imports from Venezuela, the world's fifth largest crude oil exporter went up by 67.62 per cent to 2.33 million mt.