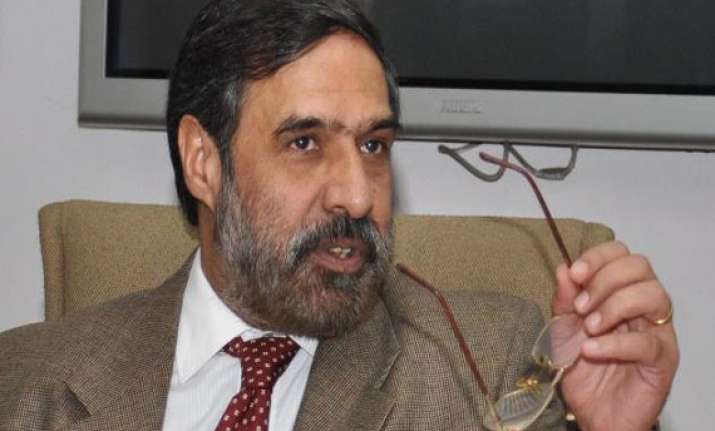 New Delhi: Indian exports will fall short of the envisaged target of $325 billion in the current fiscal year (FY14) though it would be more than what was achieved in the last financial year, Commerce and Industry Minister Anand Sharma has said.
"We (will) fall short but we will do better. Definitely much better than last year and we will be bring down the trade account deficit substantially," Mr Sharma told PTI.
For the April-February period, the country's merchandise exports were up 4.79 per cent at $282.7 billion. Imports during the 11-month period fell 8.65 per cent to $410.86 billion. Trade deficit during this period was at $128 billion.
In 2012-13, exports dropped 1.8 per cent to $300.4 due to the global demand slowdown.
Exports during the current financial year will touch about $312-315 billion, Rafeeq Ahmed, president of the Federation of Indian Exports Organisation (FIEO), has said.
Besides global slowdown, domestic factors like declining manufacturing growth also has impacted the exports growth, according to exporters.