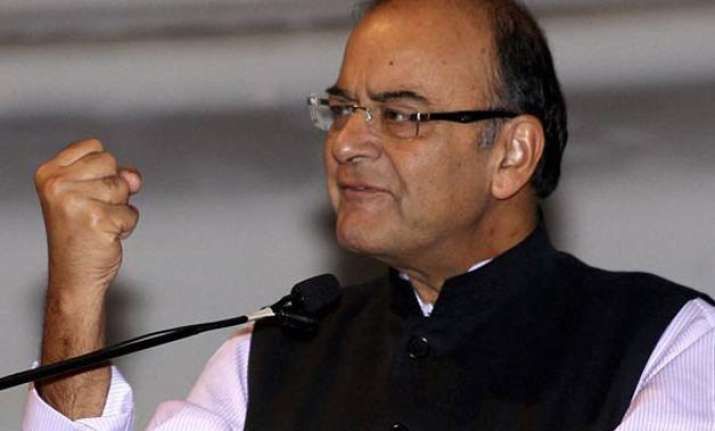 New Delhi: Union Finance Minister Arun Jaitley has said that India is on track to overtake China's growth with annual expansion of more than 8 per cent.
Jaitley said that he has planned a 'huge' public investment programme and 'strategic' privatisations.
Answering to the critics who say that government led by Prime Minister Narendra Modi has failed to bring any substantial reforms in the last one year, Jaitley said, "We have restored the credibility of the decision-making process in India."
The BJP won the last year's Lok Sabha polls under Narendra Modi's leadership on the plank that the new government will revive the 'shattered' economy and eradicate corruption.
Putting Indian economic condition ahead of China's, the notable lawyer said, "Our growth rates are much faster, our job creation is faster, our fiscal deficit is totally coming under control, our current account deficit has never been as good."
Jaitley said that the government is planning a bankruptcy law to boost private investment.
The government plans to pump billions of dollars into irrigation, roads and other projects to boost the country's rural economy, he said.
"We are looking at a bankruptcy court," he said.