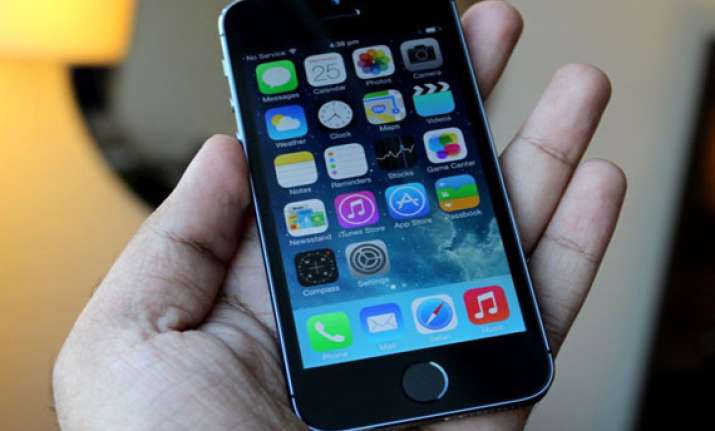 New Delhi:  Ingram Micro, the iPhone distributor in India, today said it will start selling the latest Apple smartphones, iPhone 5s and 5c, from November 1.
It will provide all models of latest iPhones which include GSM, CDMA, 3G and 4G versions.
The distributor, however, did not reveal the prices of iPhone 5s and 5c in India.
"The company will offer iPhone 5s and iPhone 5c at leading modern trade stores and retail outlets across India beginning Friday, November 1," Ingram Micro said in a statement.
Leading operators Reliance Communications and Bharti Airtel has already announced that they would start selling the handsets from November 1.
Market sources said iPhone 5c is expected to be priced at about Rs 42,000 onwards and while the upper end iPhone 5s would be priced around Rs 54,000 onwards.
The lower version of 5c will have 16GB storage while the higher version will come with 32 GB storage. iPhone 5C will be available in three variants — 16 GB, 32 GB and 64 GB.
Both the phones have 4 inch screen size, 8 megapixel rear camera, 1.2 MP front camera for video calling.
These latest phones from Apple claim to support talk time of up to 10 hours on 3G network, Internet use of up to 8 hours on 3G, 10 hours on 4G and up 10 hours on WiFi network.
The 5s phone will come in three shades — space grey, gold and silver, while first time iPhone will have colourful models under 5C series — blue, green, pink, yellow and white.
The visible difference between iPhone 5s and 5c apart from colour is size, iPhone 5s is smaller and compact compared to 5c. Also, 5s has a motion coprocessor chip inside which is not there in 5c.
The main processor in iPhone 5s is more advanced than the chipset of iPhone 5c.